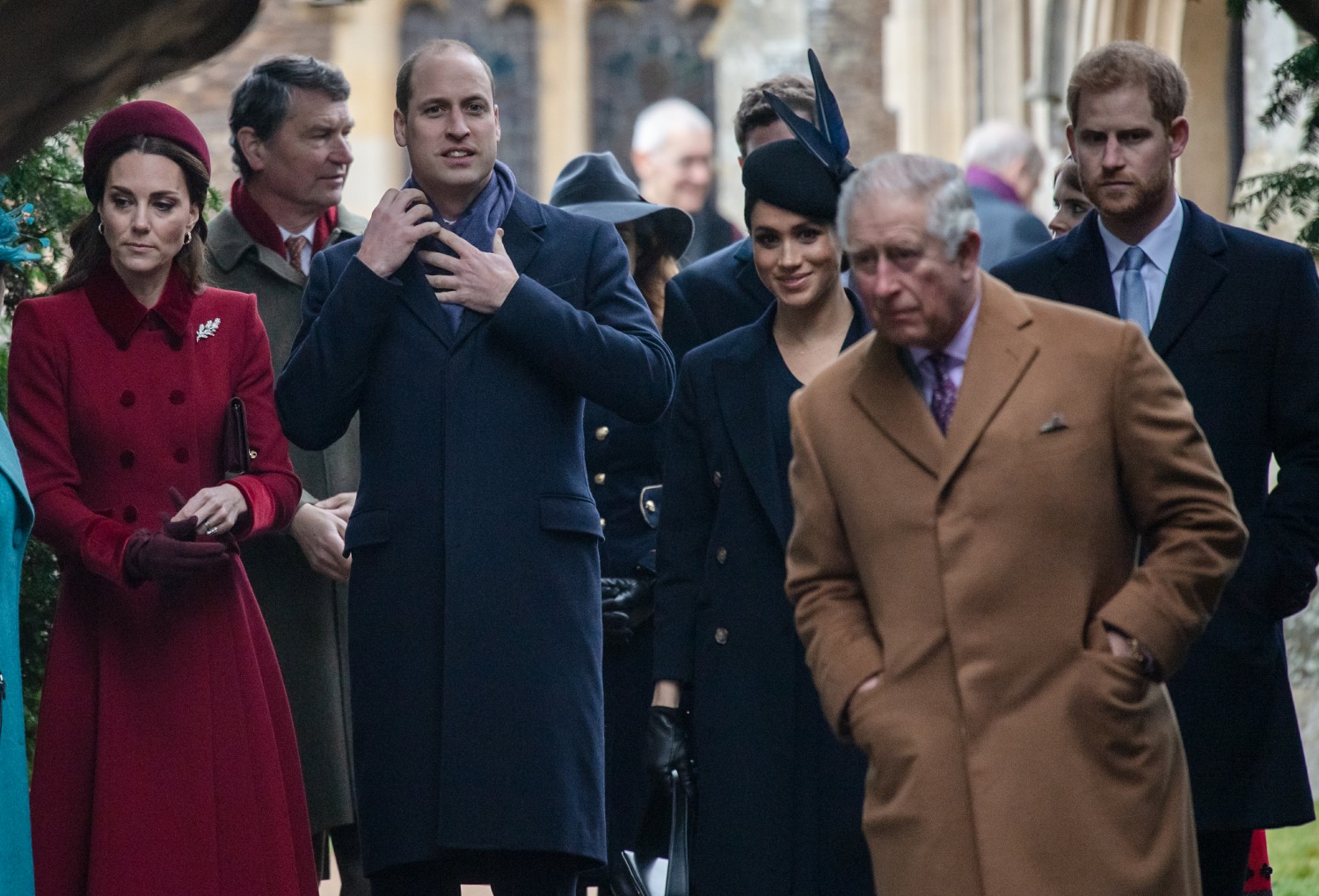 Dan Wootton knows more than he lets on, clearly. Wootton got a lot of (sus) scoops when he worked for the Sun, and now that he's a Daily Mail columnist, his royal-themed columns are full of weirdness, shade and delusion. The "open letter" Wootton wrote to Prince William still haunts me, it was so creepy. Well, Wootton's latest column is also creepy (I think that's just his vibe) but also admitting the obvious, which can be somewhat hard to do for royal commentators. The obvious in this situation is that Jason Knauf had to leave the employ of the Duke and Duchess of Cambridge for many reasons, and one of those reasons might have been to dial down the drama with the Sussexes. It was clear that Knauf had been actively working against Harry and Meghan for some time. So is Knauf's dismissal all part of a larger plan?
Prince Charles is looking to slowly reconcile with Harry: A royal source with insight of Charles' position tells me: 'The Prince of Wales knows he didn't always succeed as a father, but he tried his absolute best. Harry has been hurting since he was a little boy. It's not an easy situation. But Prince Charles would much rather his son be by his side. Of course, there is disappointment and sadness about the Oprah interview, and the relationship with Harry is strained to say the least. But Prince Charles, as the new patriarch of the Royal Family, is very aware of his future role and the need to protect the monarchy. An ongoing battle with Harry and Meghan in California is not conducive to that. At the end of the day, above everything else, family always comes first. The Prince of Wales would like to find a way to make Harry and Meghan included again, even though that is likely to take many years.'

Jason Knauf's exit: While there is nothing at all sinister about Knauf's decision to leave at the end of the year – his husband is believed to be taking a diplomatic post overseas – my sources say it provides opportunities for future king Charles. A royal insider explains: 'Prince Charles and senior royal courtiers are very aware of the bitterness between Harry and Meghan and many of the senior staff who were in post during their time in the Family after their wedding. Jason was particularly a lightning rod because he was also the communications secretary to Harry and Meghan, but then wrote the infamous letter accusing her of bullying staff that was leaked to The Times newspaper in the days before the Oprah interview. It was impossible to imagine any sort of rapprochement while he remained in a senior role at William and Kate's foundation and one of their key advisers.'

Palace sources hope Harry & Meghan are watching: Royal sources tell me Harry and Meghan will likely be satisfied with Knauf's departure. Another insider explains: 'Things turned very sour between the Sussexes and Knauf once their operations were split with the Cambridges. They felt they could no longer trust him. The hope is that bridges will also be easier to rebuild bridges between William and Harry next year with a new team in place. That's what Charles wants them to do. He would like there to be a more pleasant atmosphere at family events in the medium-term. But once Charles is king, in an ideal world, he would like to think there is a role for Harry.'

The crisis managers: Prince Charles and Prince William's communications secretaries Julian Payne and Christian Jones have both left. Clarence House and Kensington Palace have hired NHS staff to lead their media operations in what is seen as a sea change from the more combative Harry and Meghan era. Simon Enright will next week join to run Charles' public relations after leaving as communications director for NHS England where he played an essential role throughout the coronavirus pandemic. Running the media operations for William and Kate at Kensington Palace is Victoria O'Byrne, who was director of communications for NHS Test and Trace.
[From The Daily Mail]
I was under the impression that both O'Byrne and Enright had already started their positions at the beginning of May. Perhaps only O'Byrne has started already. It makes sense, especially since April was full of dumb, obvious, poorly-thought-out drama from William and Kate and there's been a marked difference this month. I still believe that as soon as new people came into Kensington Palace, they realized what an unprofessional sh-tshow everything is in that office and it's no surprise that Knauf was one of the first ones to get his walking papers.
As for the stuff about Charles… yeah, this too is the work of crisis managers trying to force the future king into looking like a father who is trying to do his best. I think if it were up to Charles, at this point, he really would draw a line under Harry and throw his lot in with Baldingham and the unhinged, pot-farming Middletons. This Wootton column is just a piece of convenience to make Charles look like "a king who can build bridges with his beloved son." It's Charles trying to take credit for getting Knauf out of the way. Which makes me wonder what really happened.
Embed from Getty Images
Embed from Getty Images
Photos courtesy of Getty, WENN, Avalon Red.
Source: Read Full Article