Even though he is no longer traveling through outer space with the crew on the Starship Enterprise, actor George Takei hasn't taken a backseat in the world of entertainment. With over a million followers on Instagram and well over 9 million on Facebook, Takei is a powerhouse on social media as an advocate for social reform and a spokesperson for justice. Now, if only people would start being able to pronounce his name.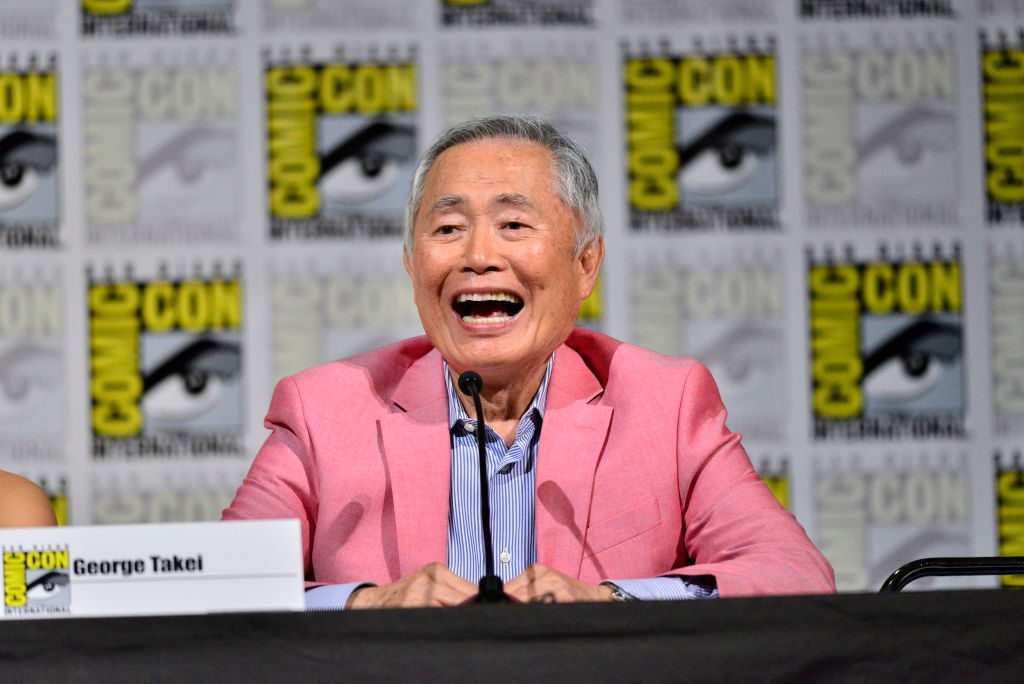 Takei's life was challenging before he was cast on Star Trek
George Takei and his family were placed into internment camps, created by the US government, at the outbreak of World War II. He spent most of his childhood (from the ages of 5-9) behind the barbed-wire fences of Camp Rohwer in Arkansas, along with more than 120,000 other Japanese Americans. At the end of the war, Takei's family went back to Los Angeles to start over. These experiences in his early childhood had a serious impact on his future passion for human rights but also, influenced his acting career.
"That experience in the camps gave me my identity," he says in an interview with the Washington Post. Being in those camps probably had some influence on Takei's decision to pursue acting. In his autobiography, Takei goes on to elaborate that actors seemed to be able to capture a story for all posterity. "To me, the theater was life," he explains. "… its artists, the chroniclers of human history".
George Takei began his acting career in the 1950s as a voice-over actor, dubbing in English for iconic monster films. 
While Star Trek made him famous, coming out made his fame explode
RELATED: 'Star Trek' Alum George Takei and His Brother Are Both Named After Famous British Royals
In 1965, Takei landed his most well known, and well-loved role. He was cast as Sulu, the ship's helmsman, in the original Star Trek television series. Since then, he's reprised that role in numerous movies and even voiced the character in video games. Attending fan-based, comic-con events has kept the actor busy and on his fans' radar for years since. 
But, in 2005 when Takei came out and announced his long-standing relationship with now-husband, Brad Altman, his fame really exploded. He's since drastically increased his following on social media with his witty posts often revolving around LGBTQ culture. He's taken a stand defending the premise that 'love is love' and has donated to charitable causes supporting same-sex marriage. 
His name isn't pronounced the way you think
RELATED: 'Star Trek' Alum George Takei Once Appeared in a Controversial 'Twilight Zone' Episode But You May Have Never Seen It
For the record, his name is a little tricky.  Even people who have been fans of Star Trek for decades have caught themselves pronouncing it wrong. The actor humbly corrected fans via his popular Twitter account. Apparently it's pronounced "Ta-KAY," but the actor doesn't mind if you mispronounce his name.
"I don't object to that pronunciation," George Takei affirms on CBS This Morning. "… because there is a Japanese word pronounced Ta-KAI, spelled A-I. It translates to English as: 'expensive'. So, I'd be happy to accommodate your pronunciation," he jokes. 
Takei is still making a name for himself at 83 years old
Inspired by his difficult childhood, Takei has written and performed in a musical of the same theme and published a graphic novel to keep his story alive.  He's been had roles in multiple Star Trek movies, and now works as an activist for human rights– using his many social media platforms to share his messages of tolerance and love. The actor has been nominated for a Grammy, written his autobiography, and was named Cosmopolitan Magazine's "One of the Internet's 50 Most Fascinating People" in 2015.  He certainly shows no sign of slowing down anytime soon. 
Source: Read Full Article