Normani doesn't want to hold back any longer!
The former Fifth Harmony group member who has now embarked on her own solo career is getting VERY real about Camila Cabello's past racist tweets and Tumblr posts. Of course, this is an issue that has come up for the former member in the past, but now it's particularly eye-opening considering Normani's open, authentic, and vulnerable message about how the whole controversy affected her as a black woman.
In a new statement sent to Rolling Stone on Friday, the 23-year-old Motivation singer opened up and got "very clear" about her thoughts towards Cabello and the "uncomfortable subject," saying in part (below):
"I want to be very clear about what I'm going to say on this uncomfortable subject and figured it would be best to write out my thoughts to avoid being misconstrued, as I have been in the past. I struggled with talking about this because I didn't want it to be a part of my narrative, but I am a black woman, who is a part of an entire generation that has a similar story. I face senseless attacks daily, as does the rest of my community. This represents a day in the life for us. I have been tolerating discrimination far before I could even comprehend what exactly was happening. Direct and subliminal hatred has been geared towards me for many years solely because of the color of my skin."
Wow!
Share your truth, girl — you are heard!!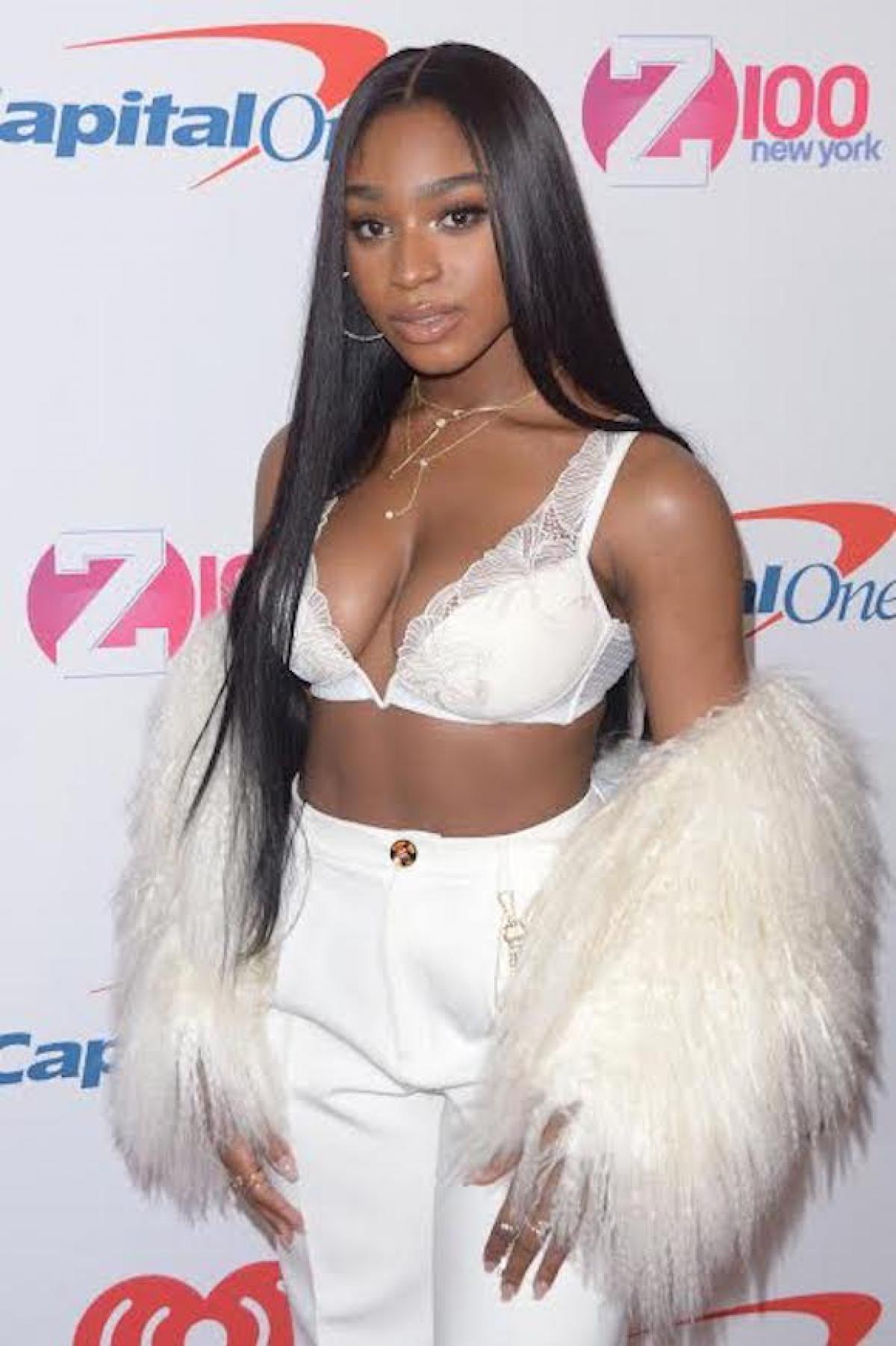 Normani continued from there, specifically addressing Cabello's past social media actions as it related to the two of them being in the same group, and saying:
"It would be dishonest if I said that this particular scenario didn't hurt me. It was devastating that this came from a place that was supposed to be a safe haven and a sisterhood, because I knew that if the tables were turned I would defend each of them in a single heartbeat. It took days for her to acknowledge what I was dealing with online and then years for her to take responsibility for the offensive tweets that recently resurfaced. Whether or not it was her intention, this made me feel like I was second to the relationship that she had with her fans."
And finally, the empowered young woman concluded her impressive statement by summing things up:
"I don't want to say that this situation leaves me hopeless because I believe that everyone deserves the opportunity for personal growth. I really hope that an important lesson was learned in this. I hope there is genuine understanding about why this was absolutely unacceptable. I have spoken what is in my heart and pray this is transparent enough that I never have to speak on it again. To my brown men and women, we are like no other. Our power lies within our culture. We are descendants of an endless line of strong and resilient kings and queens. We have been and will continue to win in all that we do simply because of who we are. We deserve to be celebrated, I deserve to be celebrated and I'm just getting started."
Amen to that, Normani!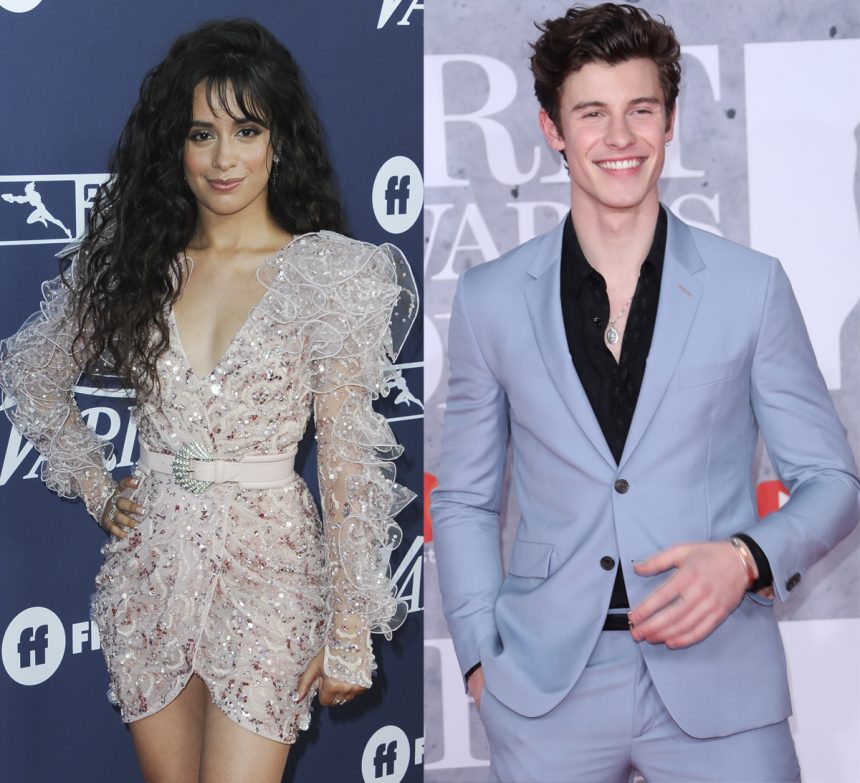 As we've reported, Camila's past racist social media posts have resurfaced several times through the years, including at one particularly challenging time in late 2019 when she was forced to address the issue.
As a result, the 22-year-old Havana singer apologized to her fans on her Instagram Stories back in December, sharing (below):
"When I was younger, I used language that I'm deeply ashamed of and will regret forever. I was uneducated and ignorant and once I became aware of the history and the weight and the true meaning behind this horrible and hurtful language, I was deeply embarrassed i ever used it."
Still, it's definitely nice (and well-deserved) to see Normani address the issue in such an all-encompassing, significant way, even months after Camila's apology came down.
What do U think about all this, Perezcious readers? Sound OFF with your take on Camila's past social media activities, Normani's response, and more in the comments (below)…
Related Posts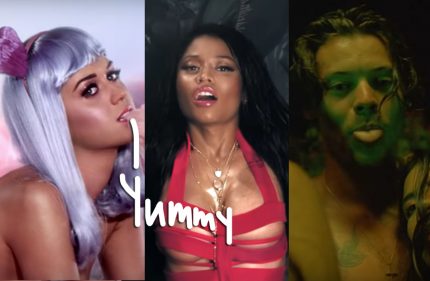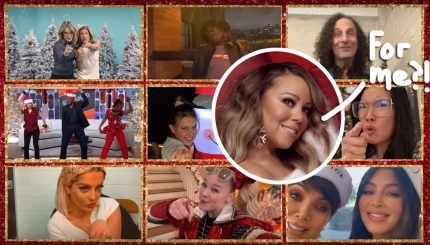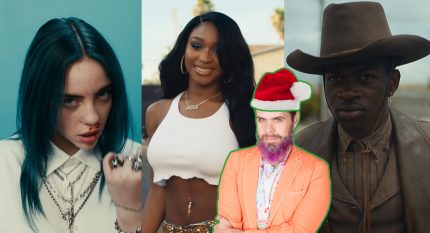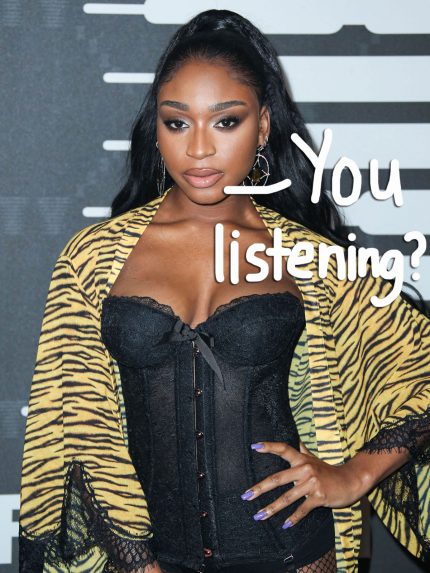 Source: Read Full Article