Kim Kardashian West used to be known for a simpler look. But she's said that after marrying an artist, she started experimenting more with her style, trying out new hair colors and fashion trends. She's since had everything from blond hair to dyed ends, to pink wigs and lime green weaves. Fans are almost always here for it, but Kim Kardashian West's latest hairstyle has generated mixed reactions online.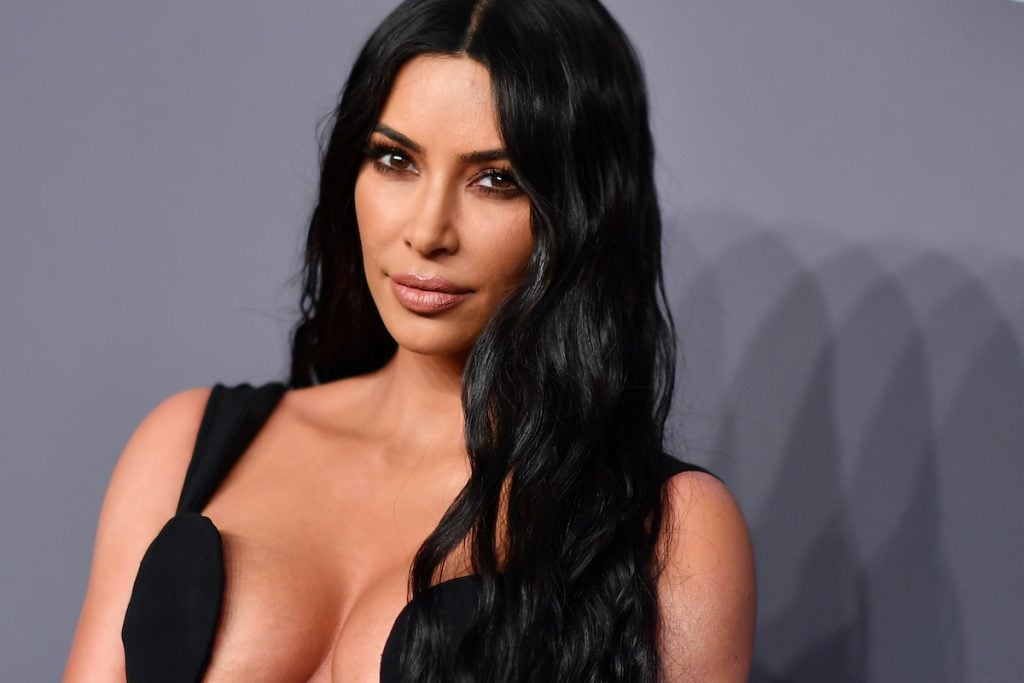 See Kim Kardashian West's hairstyle
Switching things up yet again, Kardashian West bleached her eyebrows and got a matching hair color during the week of April 25. She documented the process in a now-deleted post on her Instagram Story, telling fans she was super "into it" (via E! News).
But her followers were split over the look. While some loved it on her, others felt it didn't really suit her.
"Not a good look on her," one person wrote under The Shade Room's re-post.
"Wtf I thought that was somebody else," said another social media user.
"I think the no brows and the very very very very very very deep tan or wrong colored foundation is throwing it off for me," read a third comment.
If you're someone who happened to love the look, you might be disappointed to learn that Kardashian West has already ditched it. Shortly after the posts went up, she revealed she'd gone back to her signature dark hair. "But just like that I'm back dark…," she captioned a selfie shared to her Twitter page.
The change comes amid a big life transformation for Kim Kardashian West
The switch-up comes amid the KKW Beauty mogul's impending divorce from Kanye West, whom she married in 2014 following a two-year relationship. Kardashian West filed for divorce in February after months of rumors of alleged tension within their marriage.
Sources told E! News that the reality star is now entering a "new era" in life and is looking forward to the future.
"She is definitely enjoying this time and feeling some relief that things are no longer in limbo with Kanye," said one source. "The last year was extremely stressful and hard on her. She had hoped for so long that they could work things out and she didn't want to give up. But now that she took that final step, she feels like she can focus on the future and finally move on."
The Yeezus rapper has not yet commented on his breakup with Kardashian West, with whom he shares four children: North, 7, Saint, 5, Chicago, 3, and Psalm, 1. But he said in a viral string of tweets in the summer of 2020 that he had been trying to get a divorce since 2018. The post has since been deleted from his page, but a source agreed to Entertainment Tonight that their relationship had been over for "a while" before the divorce filing.
"Kim filing for divorce from Kanye is just a formal part of the process," said the insider. "The couple has been done for a while and have been amicable for a while. At the end of the day, Kanye and Kim love each other immensely but knew it was time to call it quits. Their children are their number one priority and no matter what will maintain a positive relationship for them."
Source: Read Full Article