Throughout the 2020 election season, California senator (and now Vice President-elect) Kamala Harris often invoked her biracial background and immigrant parents as part of her bid for the White House.
"To the woman most responsible for my presence here today, my mother, Shyamala Gopalan Harris, who is always in our hearts," Kamala said of her late mother during her victory speech. "When she came here from India at the age of 19, she maybe didn't quite imagine this moment, but she believed so deeply in an America where a moment like this is possible."
Shyamala Gopalan and Donald Harris (from India and Jamaica, respectively) immigrated to the United States to pursue doctorate degrees at the University of California at Berkeley. It's there that they met and engaged with radical political thinkers—a huge departure from the career of their daughter. The two eventually separated in 1971.
Read on to learn more about the vice president-elect's parents and their lives.
They met as students.
The UC Berkeley campus was a hotbed for radical politics and student activism, helping to form the undercurrent of the '60s civil rights movement. It was in this environment that Shyamala and Donald first met.
Donald, then a student pursuing his doctorate degree in economics, recalled speaking at an off-campus space to a group of students about the parallels between the United States and his home country of British-colonized Jamaica, in which a small number of whites had propped up a "native Black elite" to mask social and economic inequality, he told The New York Times.
Afterward, Shyamala, then pursuing a doctorate in nutrition and endocrinology, approached Donald with questions: Her view of India's own British colonial system was more sheltered, having been raised by a senior civil servant, but she wanted to hear more. "This was all very interesting to me, and, I daresay, a bit charming," Donald told the Times. "At a subsequent meeting, we talked again, and at the one after that. The rest is now history." He also recalled her attendance at the student meeting as "a standout in appearance relative to everybody else in the group of both men and women."
Donald recalled his desire to attend UC Berkeley after receiving a prestigious scholarship from the British colonial government as untraditional, since most scholarship recipients at the time went on to study in Britain, rather than the United States. "From a distance and perhaps naïvely," he told the Times, the United States seemed a "lively and evolving dynamic of a racially and ethnically complex society." Then, after reading a news story about student activists heading to the South to campaign for civil rights, he was hooked. "Further investigation of information about this University convinced me I had to go there," he said.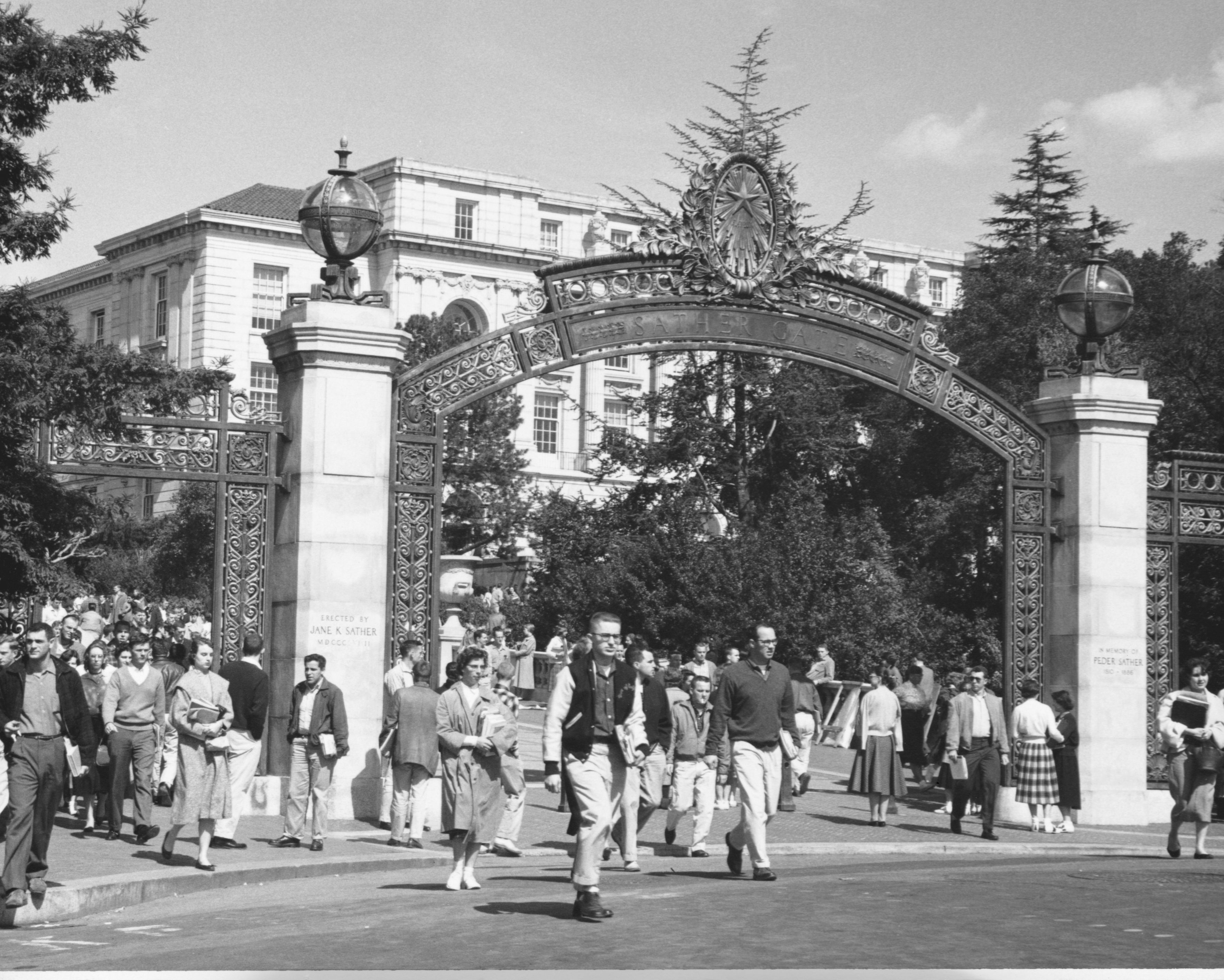 Meanwhile, Shyamala had dreams of becoming a biochemist that were undercut by Lady Irwin College, a British-founded school that allowed her (and other Indian women) to get only a degree in home science. Her brother, Gopalan Balachandran, told the Times, "My father and I used to tease her like nobody's business. We would say, 'What do you study in home science? Do they teach you to set up plates for dinner?' She used to get angry and laugh. She would say, 'You don't know what I'm studying.'"
Later, she took matters into her own hands, applying to UC Berkeley and—to her family's astonishment—getting accepted. "[Our father] was only worried: None of us had been abroad," her brother recalled. "He said, 'I don't know anybody in the States. I certainly don't know anybody in Berkeley.' She said, 'Father, don't worry.'"
https://www.instagram.com/p/CBRp35ojoax/?utm_source=ig_embed&utm_campaign=loading
Both Shyamala and Donald were steeped in the radical political culture on campus.
The Times reported that Shyamala met Cedric Robinson, a young Black man from Oakland, while waiting in line to register for classes in 1959. The two went on to become lifelong friends, with Robinson (who became a political activist during his student days) going on to write five books and earn tenure in the Department of Black Studies and the Department of Political Science at the University of California, Santa Barbara. His most well-known book, Black Marxism: The Making of the Black Radical Tradition, lists Shyamala as one of his friends who helped formulate the ideas in it.
The two would together join the Afro American Association, which the Times noted as "the most foundational institution in the Black Power movement," as written by Donna Murch in her book Living for the City: Migration, Education and the Rise of the Black Panther Party. (For instance, Huey P. Newton, cofounder of the future Black Panther Party, was a member.)
While the group limited its membership to those only of African descent, some recalled to the Times that Shyamala's status as a former subject of British colonial rule and her being a person of color welcomed her into the association. "She was part of the real brotherhood and sisterhood. There was never an issue," former member Aubrey LaBrie told the newspaper. "She was just accepted as part of the group." Later, when Shyamala and Donald separated, the Afro American Association would prove integral in helping her raise her daughters.
Donald, too, joined the Afro American Association, describing it to the Times as his introduction "to the realities of African-American life in its truest and rawest form, its richness and complexity, wealth and poverty, hope and despair."
Source: Read Full Article