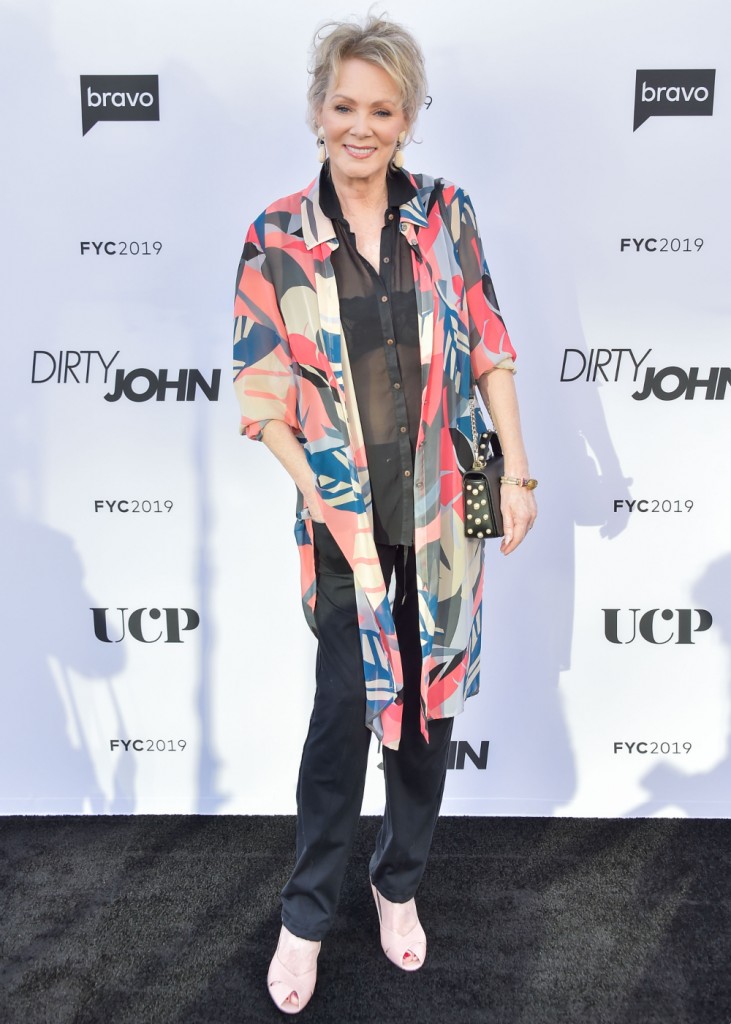 Like most people, I am a huge Jean Smart fan. She's an actor that will get me to watch something simply because she's in it. Sometimes I don't even bother looking into the show first, like with HBO's Hacks. Fortunately for me and the rest of the viewing public, Jean was marvelous as comedienne Deborah Vance and I loved it. However, I know almost nothing about Jean outside the roles she's played. The New Yorker has a great interview with her in which she comes across as affable and down to earth as I've always suspected she was. I learned so much. Like the fact that she has Type 1 diabetes and grew up in Seattle. I also did not know that Jean was married to Richard Gilliand who played Annie Potts boyfriend on Designing Women. Jean and Richard married in 1987 but Richard died suddenly in March of this year of a heart condition while Jean was still filming Hacks. She has not spoken about his death publicly yet, but mentioned it briefly in this interview, saying that her entire career is a result of him giving his up for her.
On identifying with her character Charlene Frazier-Stillfield on Designing Women: I loved that role. I have to say, I know people don't see me that way, particularly, but I often feel I'm more like that character than I'm some of the other characters I've played.

What she wants to do next: I want to be in a big historical ensemble, like "Downton Abbey," or even "Game of Thrones." I'd also like some downtime so people don't get sick of me!

The last year made her reconsider writing a memoir: I've literally only thought of it in the last six months. Before that, I thought, Good God, why would anybody want to read a book about my life? It's not that interesting. And also, I'm too private to tell any of the more interesting parts. So what good would it do? But I've been through some personal things in the last year that someday, maybe I'd want to write about.

You know, I feel like I just should say something about my husband, because he passed away very unexpectedly. I still had a week of "Hacks" left to do. That was hard. I had to do a funeral scene.

I was a wreck, but it actually turned out to be very funny. But he was one of those actors who never got the chance to really show what he could do. A couple of times onstage, he did. But he really sacrificed his career for me to be able to take advantage of my opportunities. I wouldn't have all this, if it wasn't for him.

It's been really weird. It's not anything I ever dreamed would happen. Not so soon. He made me laugh all the time. That's going to be hard to live without.
[From The New Yorker]
I'm not going to post a spoiler but if you've seen the Hacks funeral scene and think about Jean filming it right after her husband's death, it's heartbreaking. I'm glad she found some joy in it. It is a fantastic scene. I completely understand that it's just too soon for Jean to speak about Richard's passing. But even her few thoughts here are so touching. Jean and Richard have two children, Connor, 31, and Bonnie, 12.
The whole interview is great. I suggest reading it if you are a Jean fan. I was introduced to Jean as Charlene on Designing Women so that's actually the role I associate most with her. But as she points out a few times, she usually plays the opposite of Charlene. I guess it's comforting to me to hear that she, too, sees herself more like Charlene than anyone else. Jean's one of the few people in Hollywood I'd probably like to know more about, so if she decides to write that memoir, I'll read it.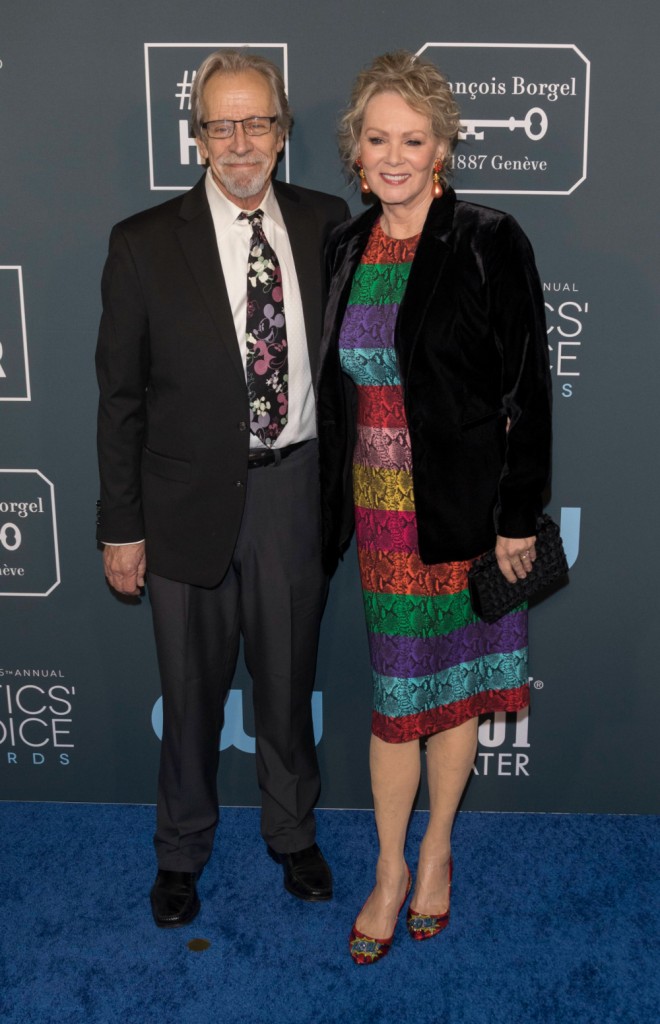 Embed from Getty Images
Embed from Getty Images
Embed from Getty Images
Photo credit: Avalon Red and Getty Images
Source: Read Full Article