The world knows Ellen DeGeneres as the nicest person on TV — but is there a side they just aren't seeing?
No, we're not talking about the ludicrous privilege of extreme wealth that rears its head from time to time. This is about how she allegedly treats people behind the scenes.
Last month there was a viral Twitter thread in which people shared hundreds of alleged "Mean Ellen" stories — for charity, believe it or not. This week we got not one but TWO reports claiming Ellen is not really following the whole "be kind" philosophy she preaches.
Brace yourselves, Ellen fans…
Crew Cuts
Just this week the daytime queen pledged to donate $1 million to Meals on Wheels, No Kid Hungry, and America's Food Fund after being challenged by her "friend" Leonardo DiCaprio. Because she's just that generous — except to the people who actually depend on her, apparently.
According to a disturbing report in Variety on Thursday evening, the more than 30-person crew of The Ellen DeGeneres Show have been treated with anything but care for the past month.
The last studio shows were filmed the week of March 9, before the Warner Bros lot shut down per California's stay-home orders. After that, employees had no idea what was going to happen because, according to two sources speaking on condition of anonymity, no higher ups at the show told them anything!
Again, according to the report…
When they got their next paycheck, for the back half of March, their logged hours were reduced by 20% arbitrarily. Then after a couple weeks of hearing nothing, most of the crew were shocked to see Ellen was re-launching her show online — without any of their help. A week later they were finally told they would still be getting paid — but their pay would be slashed in half. (For those keeping track, they're down to just 40% of their original full time hours.) The report says it turns out Ellen hired a whole new crew for the home version of the talk show while all but four of her previous employees were stuck not working and barely getting paid.
That was all while Ellen was telling her audience she had started the new version of the show for "my staff and crew":
"I love them, I miss them, the best thing I can do to support them is to keep the show on the air."
Wow. OK.
A spokesperson for Warner Bros. Television told Variety:
"Our executive producers and Telepictures are committed to taking care of our staff and crew and have made decisions first and foremost with them in mind… Due to social distancing requirements, technical changes in the way the show is produced had to be made to comply with city ordinances and public health protocols."
They also pointed out no one had been fired. No, they just had their pay slashed.
BTW, many of these are crew who have been working with Ellen the entire time the show has been on. 17 years. No phone calls, no emails for weeks?? Then pay cuts????
For reference, Variety reached out to find out how other talk shows which had to shut down had handled the situation. Jimmy Kimmel paid employees out of his own pocket those first couple weeks — until they figured out a way to bring the show back. Now they're all being paid their full rates. Last Week Tonight with John Oliver, Full Frontal with Samantha Bee, and Showtime's Desus & Mero are all paying their employees their full rates.
Worth noting? None of these folks are as rich and successful as Ellen, who has a reported net worth of $330 million.
Nikkie WHO??
Many of you probably saw Ellen's interview back in January with NikkieTutorials. The hugely popular YouTuber had just come out as transgender and gave Ellen the first ever interview following the brave declaration.
It was a huge get for Ellen; the vid currently has nearly 9.3 MILLION views on YouTube alone.
The millions who watched it probably thought it went just fine — but they didn't see what was going on behind the scenes.
The Dutch beauty blogger, whose full name is Nikkie de Jager, hinted at the mean girl treatment she got during an appearance on a talk show in the Netherlands in February. It took a while for that to find its way to English-speaking audiences, but she basically told the host, re: her experience on Ellen's show:
"It's really nice that you came over and said hello to me… She didn't."
She didn't even say hello?? Nikkie reportedly referred to the 62-year-old as "cold" and "distant."
But wait, there's more!
Nikkie has now opened up more in an interview in Dutch magazine &C, saying the entire experience was a rude awakening. Emphasis on RUDE. She said:
"Maybe I'm being naive, but I expected them to welcome me with confetti: 'Welcome to The Ellen DeGeneres Show!' But instead I got greeted by an angry intern, who was a bit overworked. I expected a Disney show, but I got a Teletubbies after dark."
LOLz! We would have thought Teletubbies After Dark was a sexual euphemism, but maybe it's just lost in translation…
The 25-year-old confirmed Ellen herself was just as much the ice queen to her as she had implied, not greeting her to the show or shaking her hand.
But it wasn't just a lack of confetti and warmth she's complaining about. She said the other guests got their own restrooms — while she was relegated to a dressing room without.
"I couldn't even use the closest toilet to me because it was reserved for the Jonas Brothers."
Um, what?? We probably don't need to mention what a big deal bathrooms are to the trans community.
Ultimately she said she regretted going on the show and wished she'd given her big interview to Dutch-American host Eva Jinek instead.
But of course she thought Ellen was LGBT-friendly and, well, friendly. It was a real lesson for Nikkie, who told the mag:
"After being on Ellen I thought to myself, 'Don't meet your idols.'"
Ouch. A sad but true thing about Hollywood, y'all. Some celebs are incredibly kind and generous to everyone, more than you ever hear about. And some who seem the nicest on the outside actually treat everyone around them like dirt.
What do YOU think about the stories you've heard about Ellen??
Related Posts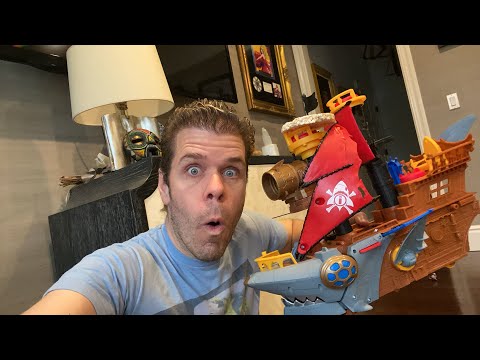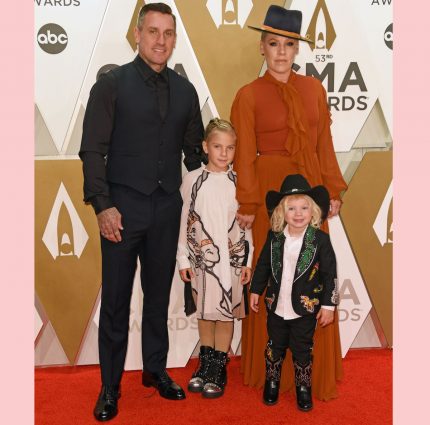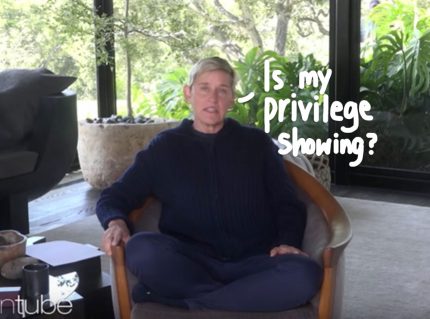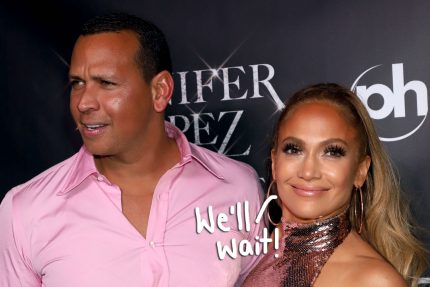 Source: Read Full Article