Josh Brolin — though previously known for starring in Sicario, The Goonies, No Country for Old Men, Only the Brave, and more — is now best recognized as the face behind the Marvel Cinematic Universe's (MCU) most formidable villain — Thanos. Brolin took on Thanos in the two installments that concluded the Infinity Saga — Avengers: Infinity War and Avengers: Endgame. And, though known for his movie career, he has also gained quite the reputation as a lady's man in Hollywood, as he has been married a few times before.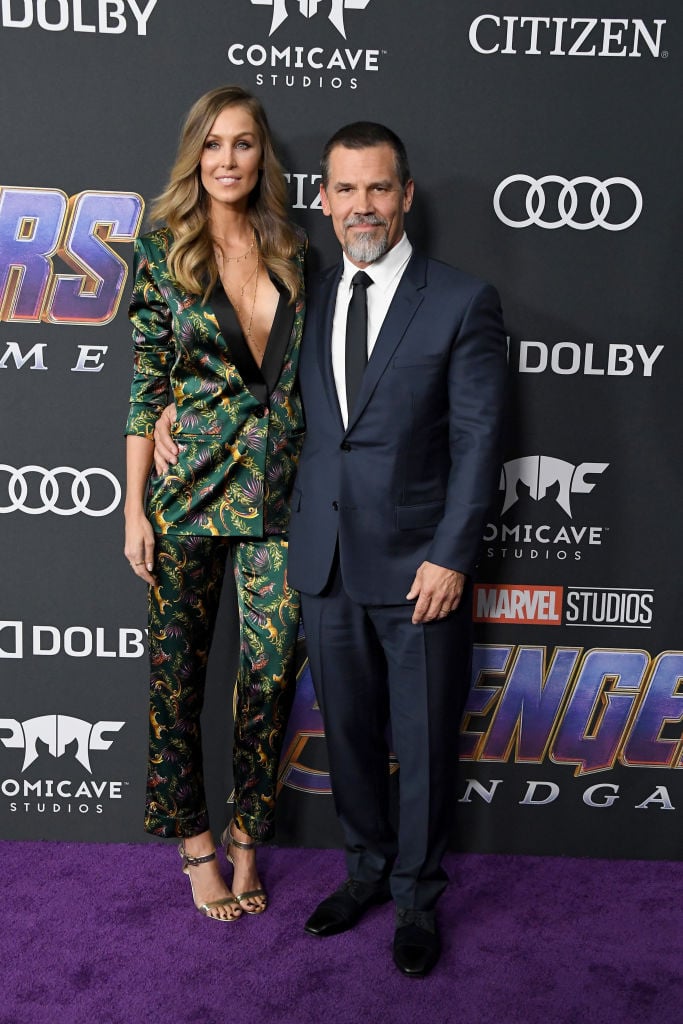 Josh Brolin is currently married to model Kathryn Boyd; however, he was married to Alice Adair from 1988 to 1994 and Diane Lane from 2004 to 2013. Adair can be seen in Beverly Hills Cop 2 and Desperado: Avalanche at Devil's Ridge. 
While Brolin was married to Boyd, they had two children together: Trevor And Edin Brolin. Though Brolin was with Diane Lane for quite some time, the two do not share any children. Lane is an actress best known for roles in Unfaithful and Under the Tuscan Sun, who recently portrayed Clark Kent's mother in the Henry Cavill-led DC franchise Superman.
As for Brolin's most recent marriage, he has found and fallen in love with someone much younger, and she recently gave birth; the two now share a one-year-old daughter; however, just how much older is Brolin than his young wife? Let's dive in. 
Inside Josh Brolin and Kathryn Boyd's relationship 
Josh Brolin and Kathryn Boyd have been together since 2016. Their daughter — Westlyn Reign Brolin — greeted the world two years into their marriage (in 2018); however, they had already known each other for eight years; meaning, Brolin and Boyd's connection began when Boyd was still in her 20s. 
Kathryn Boyd was born on October 12 in 1987, making her 32 years old. On the other hand, Josh Brolin was born on February 12 in 1968, making him 52 years old. In short, the couple is nearly two full decades apart! Though there's a nineteen year age difference, thenetline reported that "people were not surprised at all," as they had been together for a while, and their love story would not be muddied by age.
Are MCU star Josh Brolin and model Kathryn Boyd built to last?  
While rumors began circling a while back that Brolin's step-mother did not approve of his marriage to Boyd, such theories were never confirmed, and the two are believed to have a good relationship today. Both Brolin and Boyd boast prosperous careers, as Boyd is a clothing designer and model with professional goals and a social circle all her own. 
Together, they are a team. And, if true love is there, age should only be a number. Age should not dictate happiness between two adults, as George and Amal Clooney have proven. While this is Brolin's third marriage, let's hope it is Boyd's first and forever. And maybe, as the saying goes, the third time's the charm for Brolin.
Source: Read Full Article