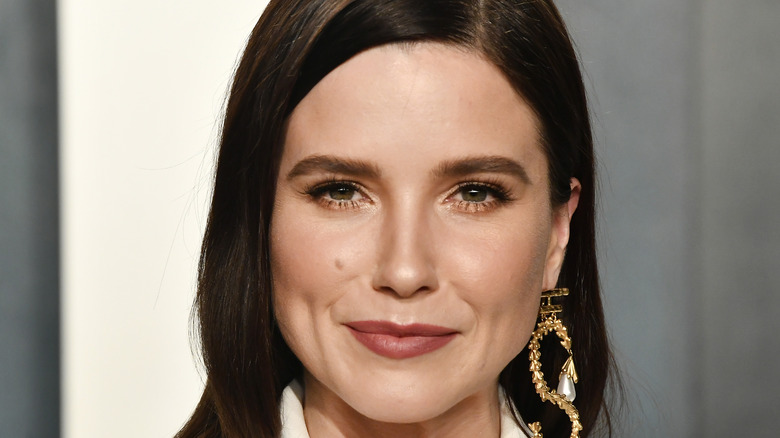 Sophia Bush has been in the acting biz for about two decades now, nabbing her first credited role in the raunchy comedy, "Van Wilder," opposite mega-star Ryan Reynolds in 2002 (via IMDb). After a few guest-starring roles on "Sabrina The Teenage Witch" and "Nip/Tuck," Bush landed her breakout role as Brooke Davis in the beloved CW teen soap opera, "One Tree Hill," which also starred teen heartthrob Chad Michael Murray — who she famously married and then divorced five months later in 2005 — Bethany Joy Lenz, Hilarie Burton-Morgan, and James Lafferty.
Bush appeared in all 187 episodes of the nine-season drama series, which ran from 2003 to 2012; however, that doesn't mean  that her acting career peaked early on. The actress has proven to be diverse in her craft, starring in movies like "John Tucker Must Die," "Stay Alive, "The Narrows," and "False Positive." Bush has also lent her voice to animated productions like "Incredibles 2," "Pickles and Peanut," and "Phineas and Ferb," and was even a featured voice in the "LEGO The Incredibles" video game.
Additionally, Bush has starred in a variety of other television shows, ranging from sitcoms to police procedurals, like "Partners," "Love, Victor," and of course, "Chicago P.D.," in which she played the role of Erin Linsday from 2014- to 2017.
Sophia opened up about her sudden Chicago P.D. in 2018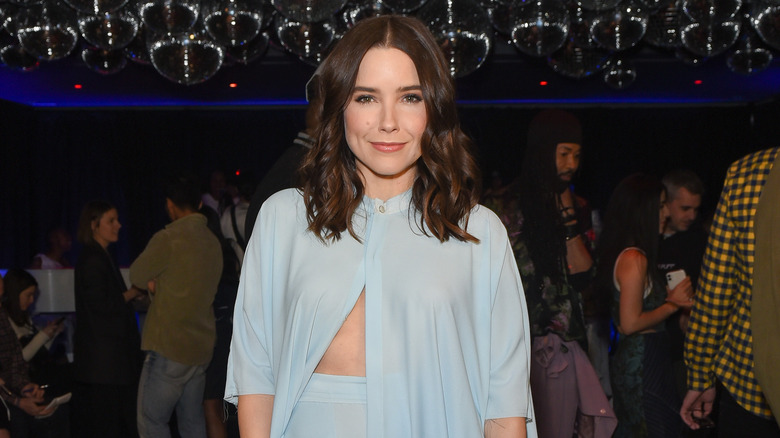 When Sophia Bush suddenly left "Chicago P.D." in 2017, fans were left scratching their heads about the former "One Tree Hill" star's surprise exit; however, during an appearance on Dax Shepard's "Armchair Expert" podcast a year later, Bush explained why she left the show after its fourth season.
"It was a consistent onslaught barrage of abusive behavior," she told Shepard at the time (via Deadline). "I realized that as I was thinking I was being the tough guy, doing the thing, showing up to work, I programmed myself to tolerate the intolerable. I quit because, what I've learned is I've been so programmed to be a good girl and to be a workhorse and be a tugboat that I have always prioritized tugging the ship for the crew, for the show, for the group, ahead of my own health … My body was, like, falling apart, because I was really, really unhappy."
"I said, 'OK, you can put me in the position of going quietly of my own accord or you can put me in the position of suing the network to get me out of my deal and I'll write an op-ed for The New York Times and tell them why,"' she continued.
Sophia has kept busy ever since leaving the hit show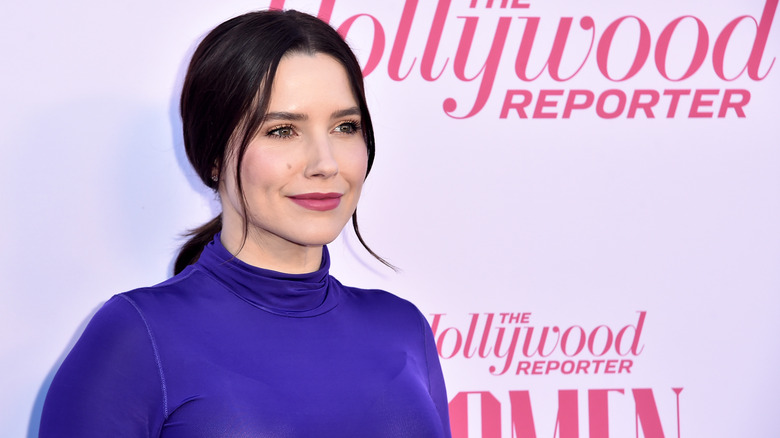 After leaving "Chicago P.D.," Sophia Bush stepped away from the limelight for a little bit, but made guest appearances on "This Is Us," "Jane the Virgin," "Easy," and "Drunk History," and also had a recurring role on the show "Love, Victor." Bush also starred in a few movies, like "Surveillance," "Marshall," "Hard Luck Love Song," and "False Positive" (via IMDb). She also stars in the made-for-TV movie, "Good Sam," which is currently in post-production.
As "One Tree Hill" fans may recall, Bush and her former co-stars, Bethany Joy Lenz and Hilarie Burton-Morgan, joined forces as the hosts of the "Drama Queens" podcast, in which the three "OTH" stars re-watch the series in its entirety and discuss everything from plot lines, behind-the-scenes drama, and other juicy gossip items that both new and die hard "One Tree Hill" fans will appreciate. 
Per the pilot episode of "Drama Queens," the longtime friends and co-stars revealed that they plan to have other "One Tree Hill" cast members guest star on the show, including Paul Johansson (Dan Scott), Barbara Alyn Woods (Deb Scott), Moira Kelly (Karen Roe), and more.
Sophia opened up about a possible One Tree Hill reboot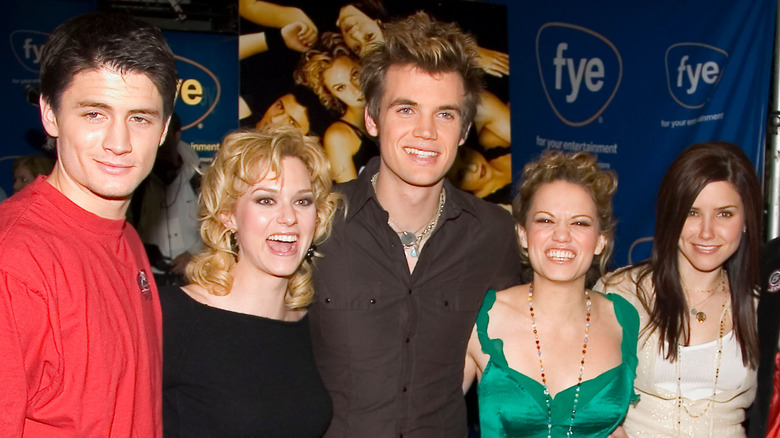 While promoting her new podcast, "Drama Queens," in June 2021, Sophia Bush addressed rumors of a "One Tree Hill" reboot during an interview with Entertainment Tonight. "I mean, I can't spill all of our secrets, but I'd say never say never," she coyly responded.
The "John Tucker Must Die" alum also elaborated on her, Bethany Joy Lenz, and Hilarie Burton-Morgan's podcast, telling the outlet, "I noticed that on social media, all these people were saying they were [re-watching] 'One Tree Hill' …  And I was like, 'Is this our moment? … Should we do this now?' So I called Hilarie and I said, 'You tell me if this is crazy, but you left first, so I'm asking you first. What do you think?' She was like, 'Yeah, I'm in. Call Joy.' I was like, 'All right, I'm adding her in.' I called Joy and we were just like, 'Yeah, let's do this.'"
Bush went on to explain that she, Lenz, and Burton-Morgan haven't watched the show since the pilot aired in 2003, and watching it now, nearly 20 years later, is a totally different experience. "We're starting at the beginning, not having seen the pilot since it aired in 2003. It's so good," Bush added. "We just watched the second episode and all of us were crying at the end. We were like, 'Wait, it really holds. It really works.' We just haven't experienced it like that [before]."
Source: Read Full Article