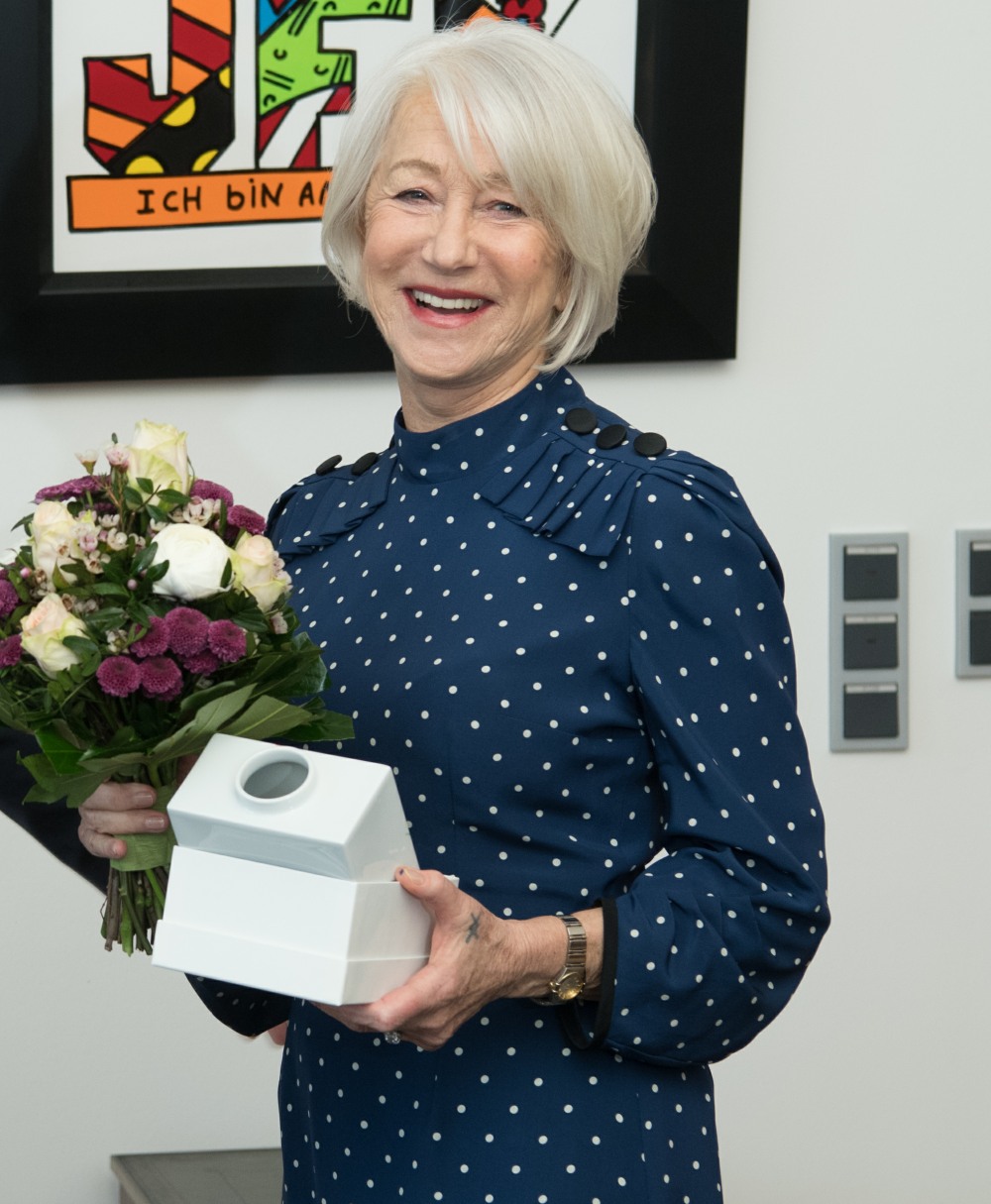 Helen Mirren is in Germany this week for the Berlinale International Film Festival. She's there to receive the Honorary Golden Bear for Lifetime Achievement from the festival for her body of work. Well deserved! The Berlinale also likes for their honorary award winners to do Q&A sessions and press, which is how we've gotten these great quotes from Helen about feminism, Margaret Thatcher, and the Duke and Duchess of Sussex. Helen's played queens and she's something of a royalist. But she fully supports Harry and Meghan's decision to quit:
On Sussexit: "I think their instincts are absolutely right, and I applaud them for it. Hugely actually. Of course, it is complicated. Meghan Markle was a fantastic addition to the royal family – charming, did everything right, was gracious, was sweet natured, and seemed to be … Wow! What a lovely addition. Didn't seem to be neurotic…So, I think it is a loss in a way, but at the same time I think their instincts are absolutely correct. And I think it will all, hopefully, sort itself out, and the tabloid pearl-clutchers will get over their trauma at not having someone to attack all the time. They'll find another victim… probably me."

On the state of female actors in the film industry: She says she prefers the term "actress…It has a slightly fin de siècle feel about it that I like. But thank you for being politically correct; I approve of political correctness as well, so that's alright…. Oh god, there's more work to be done, further to go, but it is great, it's absolutely great. It just pisses me off that I'm not now 23, and that that world is not open to me, because it is a much better world than it was when I was 23."

She was and is an angry woman: "I have often been asked if I was angry, and I was profoundly angry about it as I ticked off 20 male characters to one or two female characters if you were lucky. Incidentally it hasn't changed that much. At least now you have female-led movies, and occasionally it is mostly female (casts) – still very rare, but at least they exist. But I always said when I was asked that question, and I still believe it, don't worry about women's profiles in drama, although you should, but worry about women's profiles in life – in politics, in particular, and in the professions – and fight for that, and to a certain extent I was right because that world changed, and as night follows day drama and culture – us looking at ourselves through drama, through art – has changed, because they are looking at a different world. So change the world and culture will change alongside that."

On Margaret Thatcher: She describes Thatcher as her "greatest female role model," adding "not because I believed in her politics – I absolutely did not. I don't think she was a great person as a person." But she says a little girl who saw Margaret Thatcher on television would say "Mummy who's that?" and the mother would reply, "That is the Prime Minister of England." "Then that 4-year-old's head goes: 'Women can be Prime Minister of England.' That wasn't the case when I was 4 years old."

Whether she would ever direct. "I think I am intrinsically too lazy. I did direct. I did a half-hour film for Showtime TV. I absolutely loved the experience. I was quite good at it. In fact Showtime asked me to do a full-length feature afterwards. But, again, I'm much too lazy. You know, honestly, I want to sit at home and watch TV."
[From Variety]
I think what she says about Thatcher is interesting, and I do believe she despises Thatcher's politics, but she's right, just seeing a woman in that position was a positive thing. Or maybe not, because Thatcher is still regarded as one of the most hated world leaders of the 20th century. As for what Mirren says about the Sussexes… spoiler, it will NOT sort itself out. And the aside about how Meghan didn't seem neurotic seems like a backhanded insult at Diana, honestly!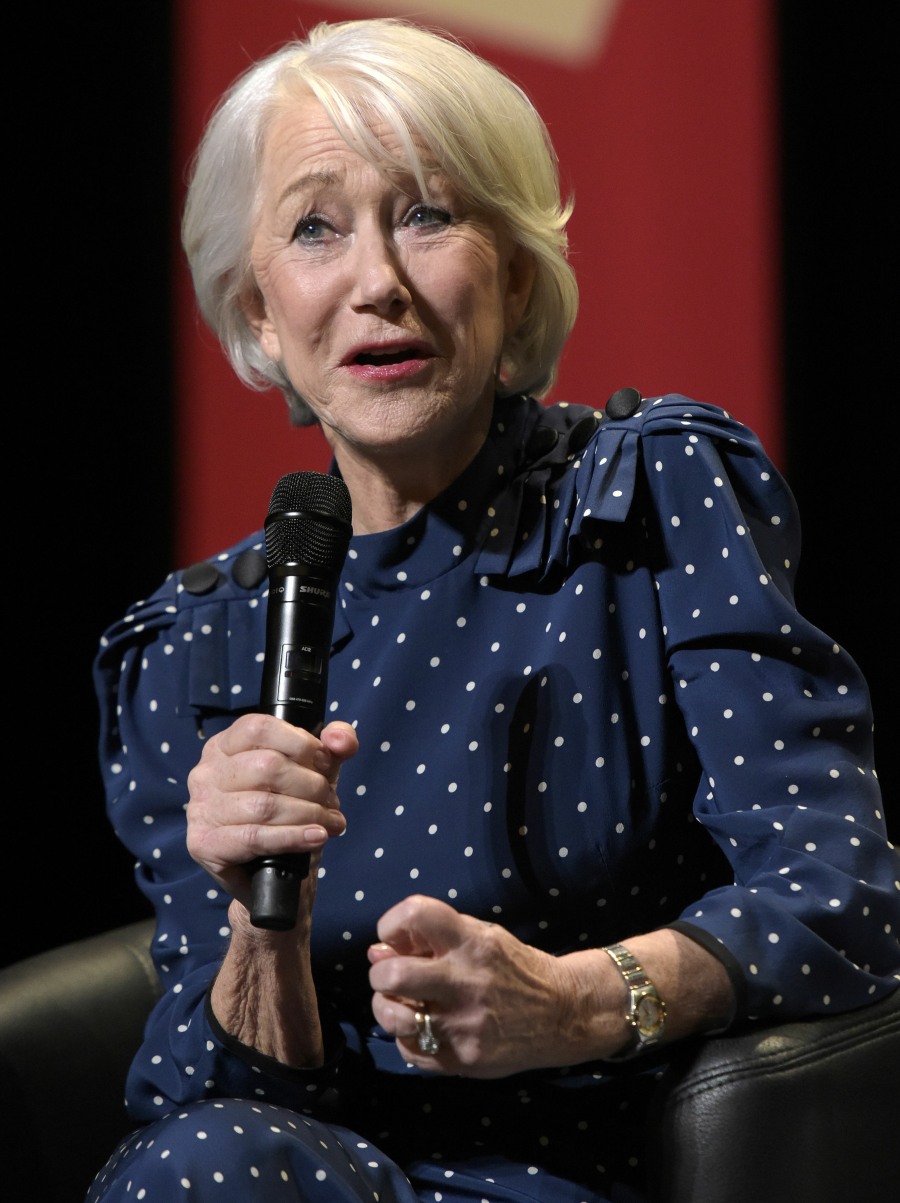 Photos courtesy of Avalon Red.
Source: Read Full Article