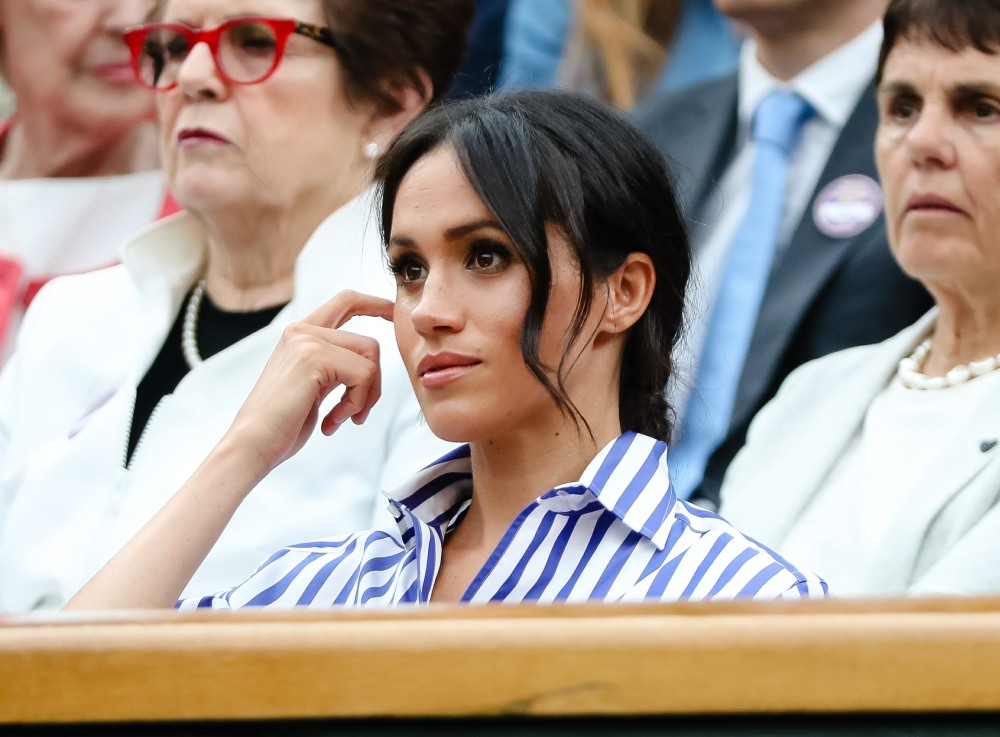 Do you wear a watch? I don't. I've never worn a watch in my adult life. There are clocks everywhere, and I'm usually carrying something (phone, iPod) with a clock. Plus, I think I just have a good sense of time? I can usually sense what time it is from my own internal clock. Still, tons of people wear watches and tons of people invest in quality timepieces. The Duchess of Sussex is one of those people. She has a favorite timepiece: a Cartier tank watch which she bought herself while she was on Suits. Even before she met Prince Harry, she planned to hand it down to a daughter one day.
Meghan Markle may have just recently announced the sex of her second child with Prince Harry, but she's had a special gift ready to be passed down to her baby girl on the way for years. In a 2015 interview with Hello! magazine, the Duchess of Sussex revealed that she once splurged on a Cartier watch to celebrate her TV show Suits with the intention of turning it into a family heirloom.

"I've always coveted the Cartier French Tank watch," she explained. "When I found out Suits had been picked up for our third season — which, at the time, felt like such a milestone — I totally splurged and bought the two-tone version."

According to Meghan, she even had a personalized message engraved on the jewelry piece. "I had it engraved on the back, 'To M.M. From M.M.' and I plan to give it to my daughter one day," she said. "That's what makes pieces special, the connection you have to them."

Meghan and Harry revealed they are expecting a baby girl — a little sister for their son Archie Harrison — during their sit-down interview with Oprah Winfrey on Sunday.

"To have a boy then a girl — what more can you ask for?" Harry said during the TV special. The couple added that they will not be having anymore children following their baby girl's arrival, saying, "Two is it."

"Grateful, having any child, any one or a two would have been amazing, but to have a boy and then a girl … now we've got our family and we've got four of us," Harry said.
[From People]
I think Harry has always wanted two kids, but I wonder if Meghan ever thinks "well, maybe I could do one more." She hasn't really said that she'll be content with just two, it's always Harry saying that. Anyway, I love stories about legacy jewelry and pieces handed down through the generations. Meghan has a lot of personal jewelry which she's probably looking forward to passing down, plus Harry has given her pieces from his mother's personal collection, and now those pieces will be handed down to Lil' Montecito too. *sob* But yeah, a Cartier Tank watch is a really lovely timepiece. Too bad I hate the feeling on anything on my wrist!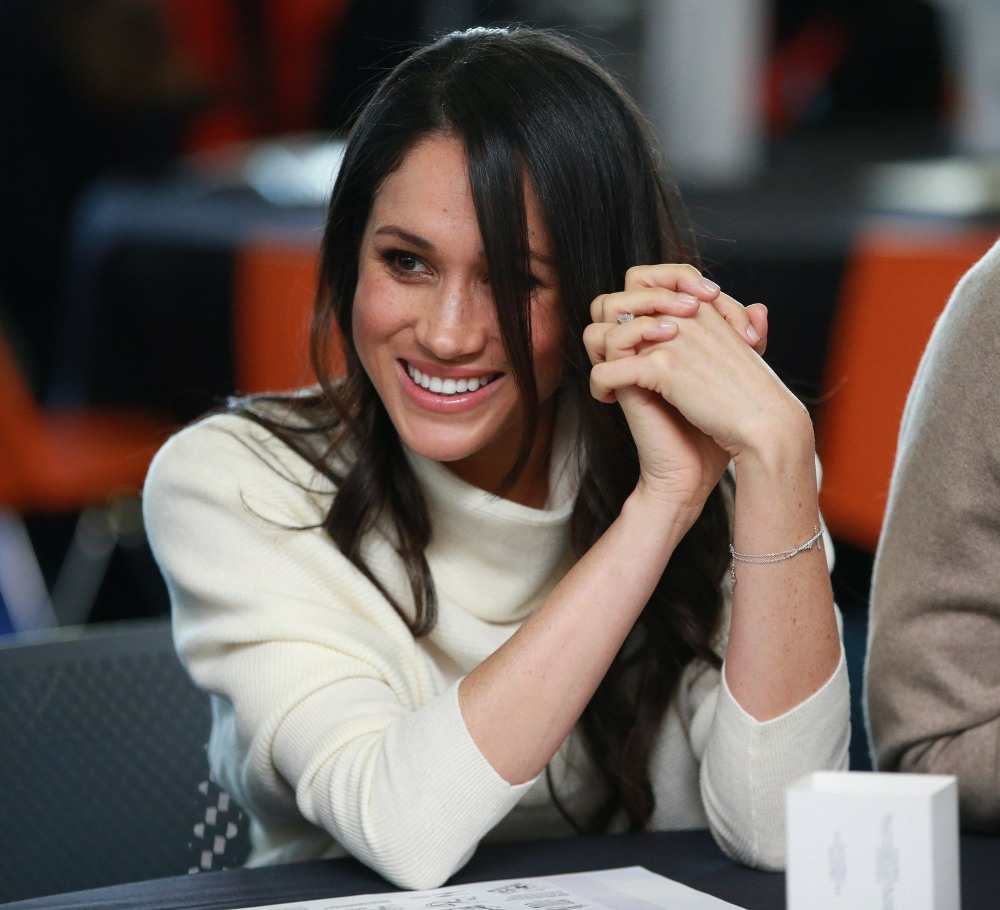 Embed from Getty Images
Photos courtesy of Getty, CBS, Backgrid, Avalon Red.
Source: Read Full Article