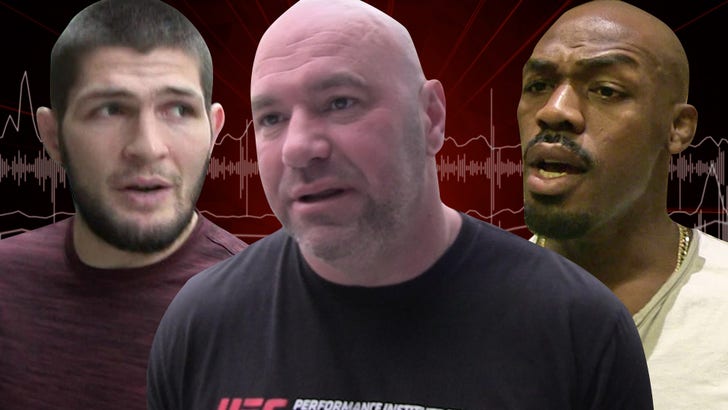 Dana White is doubling down on his claim Khabib Nurmagomedov will return to the Octagon — and he's willing to put his money where his mouth is!
"If I had to make a bet — and I'm a betting man — I would bet he does [return]," Dana tells TMZ Sports.
"So, yeah … I think he will."
Of course, Khabib announced his retirement following his Oct. 24 victory over Justin Gaethje at UFC 254 … explaining he has no desire to fight anymore after the death of his father earlier this year.
But, Dana says Khabib's father is the reason he WILL return — explaining it was his dad's dream for Khabib to finish with a 30-0 record.
So, who would be the opponent? Dana says he's NOT considering Georges St-Pierre, despite Khabib previously suggesting that's he'd be open to that opportunity.
Instead, Dana pointed to 2 upcoming fights … Conor McGregor vs. Dustin Poirier and Michael Chandler vs. Tony Ferguson.
"We'll see how all these things play out here … One of those guys would definitely be in for the fight."
There's more … we also asked Dana about plans for Jon Jones, who appears to be bulking up for a fight at the heavyweight level.
But, White says there's nothing in the plans for a Jon Jones scrap in the near future.
"Jon Jones, I don't know what Jon Jones is doing," White says.
"When he's ready, all he's gotta do is let us know … but we have no inclination whatsoever that this guy is coming to fight."
We also talked to Dana about Valentina Shevchenko — and what lies in store for her if she gets past Jennifer Maia at UFC 255 this weekend.
Source: Read Full Article