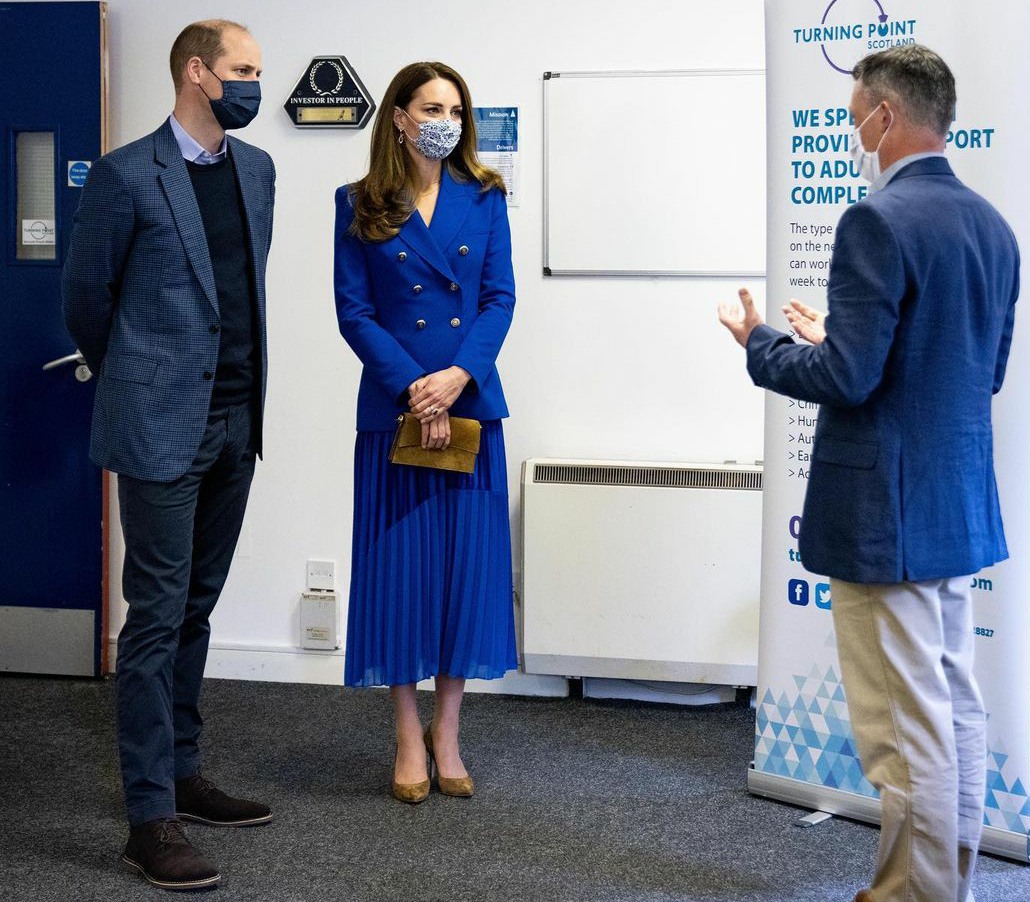 The Duchess of Cambridge – or rather, the Countess of Strathearn – finally arrived in Scotland for a few hours of work on Monday. I had been excited to see what new tartan theme-dressing we would get from Kate, because chica loves to theme dress. But it's May, so I guess she didn't feel like wearing some heavy, woolen tartan in honor of one of the only things she knows about Scotland ("they wear tartan and eat haggis"). Instead, Countess Kate decided to theme-dress in another way: as the Scottish flag, which is a field of blue with a white "X." Kate chose that exact shade of blue of the Scottish flag. And buttons. Lots of shiny gold buttons, and a gold clutch to draw attention to the magnificent buttons.
Kate's blazer is from Zara and it retails for about £60. She paired it with a pleated skirt (perhaps a reference to a kilt) from Hope Fashion. The only (?) Scottish thing with her ensemble was the pair of earrings from Hamilton & Inches. The earrings retail for £1,395. The Daily Mail refers to all of this as Kate "signature flair for diplomatic dressing." I mean… she cosplays national flags? She did that in Ireland too. Is it really diplomatic dressing if you have a childlike desire to wear "flag colors"? Besides all of that, she looks like she borrowed Gillian Anderson's Maggie Thatcher costumes from The Crown. It turns out that she was actually just cosplaying Diana, as always.
As for the events – they visited Turning Point Scotland and they had some kind of event at the Palace of Holyroodhouse where they sort-of prepared meals to be distributed to vulnerable families across Edinburgh. Kate's mask disappeared for a moment when they were indoors and talking to people, which is weird because we still don't know if she's been vaccinated??
— The Duke and Duchess of Cambridge (@KensingtonRoyal) May 24, 2021
Oh and please do delete that music… pic.twitter.com/wnuOgvDpTI
— The Duke and Duchess of Cambridge (@KensingtonRoyal) May 24, 2021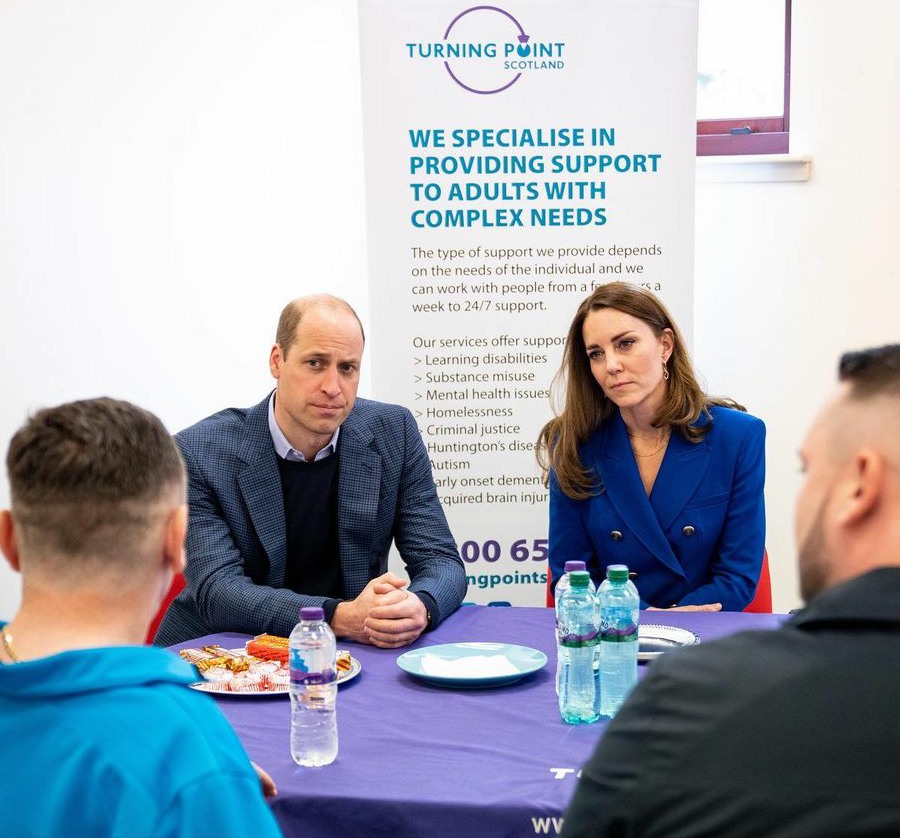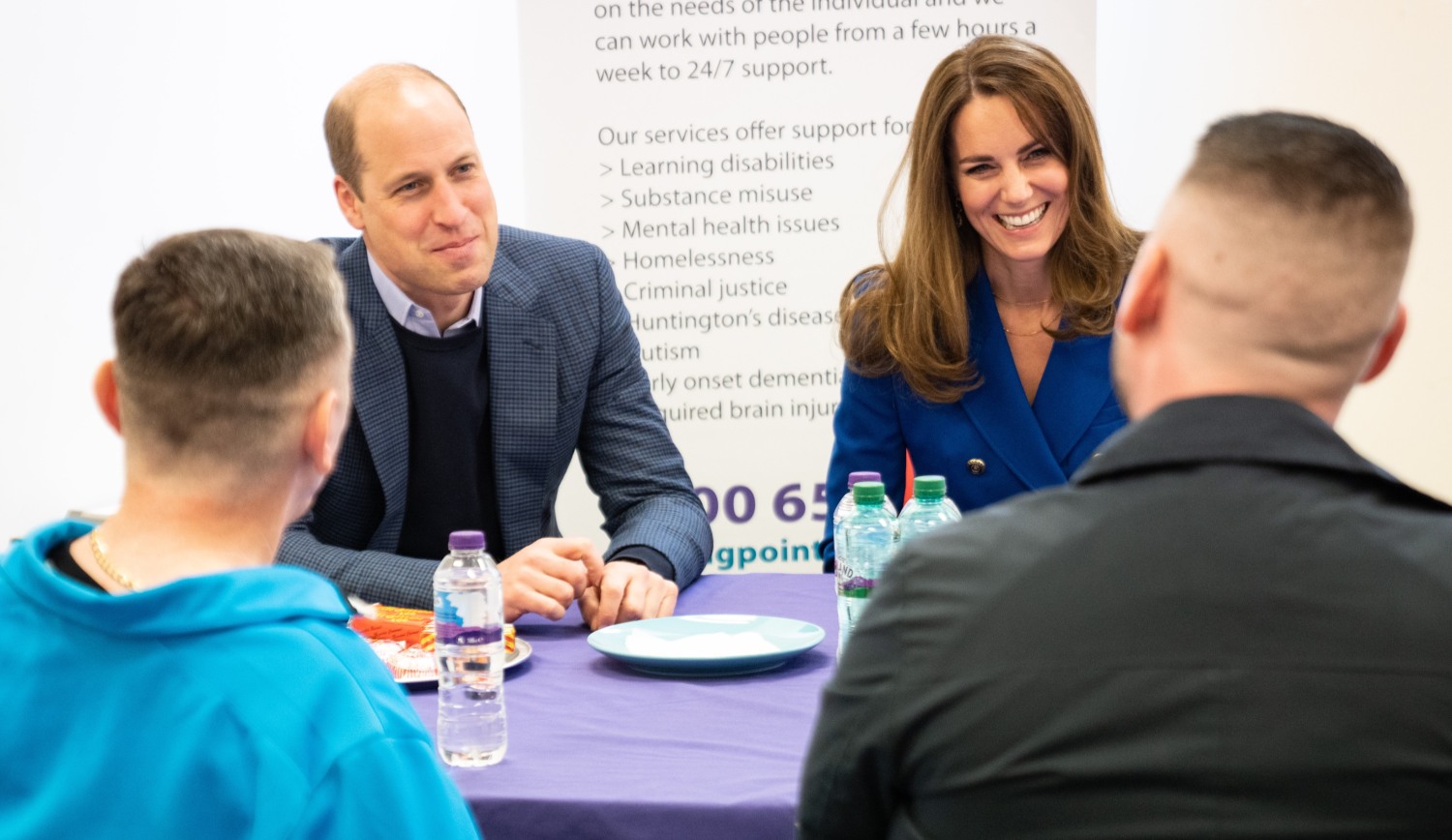 https://www.instagram.com/p/CPQliQPLo14/
A post shared by HELLO! Magazine (@hellomag)
Photos courtesy of Kensington Royal social media, Avalon Red.
Source: Read Full Article