Any hardcore This Is Us fan can name nearly every project each of the stars has been in. Mandy Moore wowed in A Walk to Remember. Sterling K. Brown impressed in The People v. O. J. Simpson: American Crime Story. Justin Hartley steamed up the set of The Young and the Restless. And Chrissy Metz terrified in American Horror Story.
But what about This Is Us patriarch, Milo Ventimiglia? It turns out, we slept right through his starring role in former Miss World Priyanka Chopra's pop music video. Here's a recap of the strange fever dream.
Priyanka Chopra had a pre-Nick Jonas music career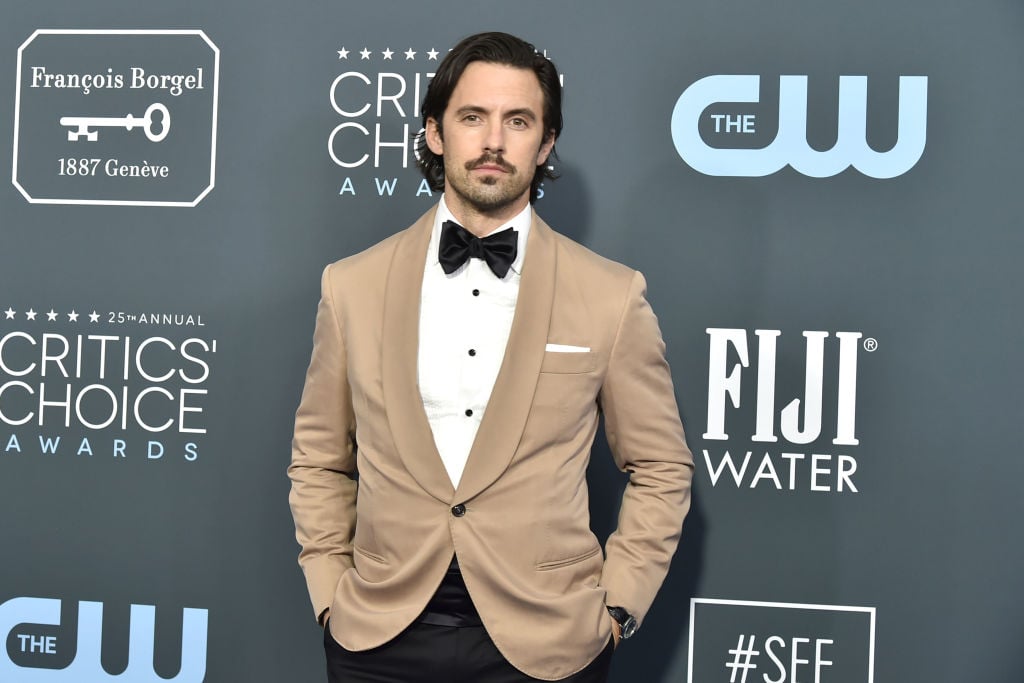 While the world aptly remembers Priyanka Chopra[Jonas] from her Bollywood days or her American crossover into the world of Quantico, Chopra also had a brief pop career in 2013. Yes, really.
Between 2013 and 2014, Chopra released three songs to moderate success in U.S. and India dance charts. Her EDM debut single, "In My City," features Black Eyed Peas member, Will.i.am, and was the theme song for Thursday Night Football for a short time.
Next came, "Exotic," in which Chopra paired up with Mr. Worldwide, Pitbull. In a previous interview with Elle, Chopra explained her transition to music.
"Music was something that I have known even before I came to show business. My dad is a surgeon, but he was on stage and stuff as a hobby, and I used to do it with him. So I grew up with a lot of music," she said.
"I want to be able to do everything. And as a girl, we're really great at multitasking anyway."
With her third single, Chopra invited Ventimiglia to play the video's romantic interest, and many This Is Us fans didn't know it ever happened in the first place.
Ventimiglia starred in Chopra's music video as her love interest
To really emphasize Chopra's transition to music she recruited Ventimiglia to the set of her music video for "I Can't Make You Love Me." The song is a cover of Bonnie Raitt's 1991 original from the Grammy-winning album Luck of the Draw, but Chopra put an EDM spin on it.
"I probably discovered it after some stupid boy broke my heart," Chopra told Billboard about the single. Interscope head, Jimmy Iovine, played a demo of the track by Esther Dean in his office.
"Priyanka fell in love with it and jumped on it—it's her favorite song of all time," Acharia Bath said.
As for twisting the ballad to EDM, she has a soft spot for the genre.
"I like dabbling in different genres of anything that I do. Even the films that I do. You know, I do action, I do comedy, I do all kinds of drama. So I think my album's that too, hence EDM. I love EDM."
"The video was definitely inspired by the actor in me," she added about the video concept. Her favorite part, she revealed, was throwing purple powder into Ventimiglia's face. She didn't love being thrown into a pool through four different takes.
There's no word on why Chopra wanted Ventimiglia for the role, but considering his good looks and talent, he's an obvious choice. However, the video, she added, holds a deeper meaning.
"I don't want girls to feel that just because a relationship ends— which most girls do because we invest so much in relationships—you have to feel destroyed and like life is over because it's really not," she concluded with Elle.
Were there sparks between the two after filming?
In a 2018 interview with Access Hollywood, Ventimiglia was confronted with the old Chopra video footage and asked whether the two felt any sparks on-set.
"It's all professional," he said. "It's like you make the magic moments when the cameras are rolling and all that."
The co-hosts booed to which Ventimiglia added, "that's my job."
Now that we're all on the same page about Chopra's music career, we're fully expecting a duet between Chopra and her husband, Nick Jonas. As for Ventimiglia, fans love him any way they can get him — even in music videos we never knew existed.
Source: Read Full Article