Anthony Mackie has been the talk of the entertainment industry ever since Marvel unveiled its newest Disney+ series, The Falcon and the Winter Soldier. The show, which concluded on April 23, featured Mackie reprising his role as the Falcon, and his co-star Sebastian Stan as the Winter Soldier.
The Falcon and the Winter Soldier made waves when it revealed Mackie's character to be the new Captain America. Because Captain America has historically been a white superhero, it's a big deal that the face of America is now a Black man's.
Despite the massive success that Mackie's had as of late, he assures that his family and friends still treat him normally. In fact, they make it a point to keep him humble by disrespecting him and making jokes as often as possible.
Anthony Mackie's friends are keeping him humble after success of 'Falcon and the Winter Soldier'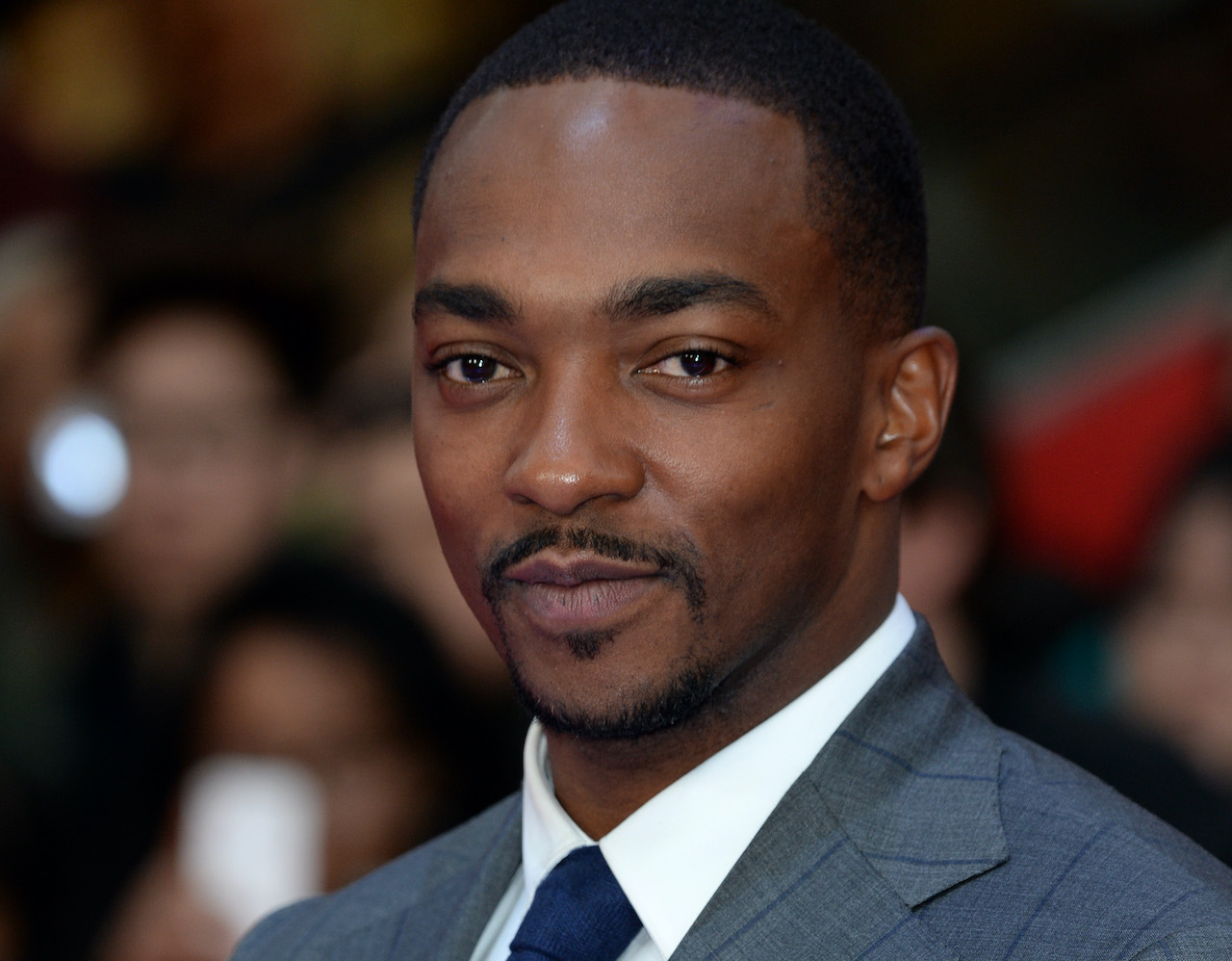 Mackie admitted that his success hasn't gotten him any more respect from his friends during a recent interview with Stephen Colbert. 
"Not at all, man," Mackie said. "I now understand that my family and friends, their goal is to keep me humble. So the texts that I've—my friends, we have like, 20 of us on a chain," Mackie said. "And one of my friends is like, 'Yo, you've gotta be the ugliest Captain America.'"
Lately, his friends have been making fun of his superhero status by asking him to solve ridiculous problems.
"And then last week, so I guess something happened in Atlanta, where there's been a shortage of chicken wings, because everybody–lemon pepper man, they love lemon pepper in Atlanta. So my boy text me, he's like, 'Look. If you're Captain America, damn it, you gotta solve this problem. We have a shortage of wings in Atlanta. So you need to do your job and come through and bring them wings."
He feels humbled to be the first Black Captain America
Overall, Mackie feels honored to be the first Black Captain America. He loves the message that the achievement sends to kids everywhere.
"It's interesting, it's humbling, really," Mackie said. "It didn't hit me until the show came to conclusion … and I watched it with my boys. And it's really—there are no words to explain it. … It's really humbling, and exciting at the same time, 'cause there is that significance to little kids around the world."
He thinks 'Falcon and the Winter Soldier' will encourage conversations about race
In a separate interview with Jemele Hill, Mackie also noted that he thinks The Falcon and the Winter Soldier will raise more conversations about race.
"Representation is very important, and not so much just for little Black boys, but little Asian boys, little white boys," Mackie said. "It's going to raise conversations in every household. Every dad is going to have to sit down with his son, every mom is going to have to sit down with her daughter, much like my boys—they watch Wonder Woman … and they love it. They appreciate the fact that she's not a female superhero, she's a superhero. And that's a conversation that we had. Girls can kick ass just as good as dudes. And they should appreciate that and watch it for what it is. If a green dude can kick ass, so can a Black dude and so can a female."
There's no word on a second season of The Falcon and the Winter Soldier, but it's safe to assume that Captain America: 4 will be starring Mackie.
Source: Read Full Article