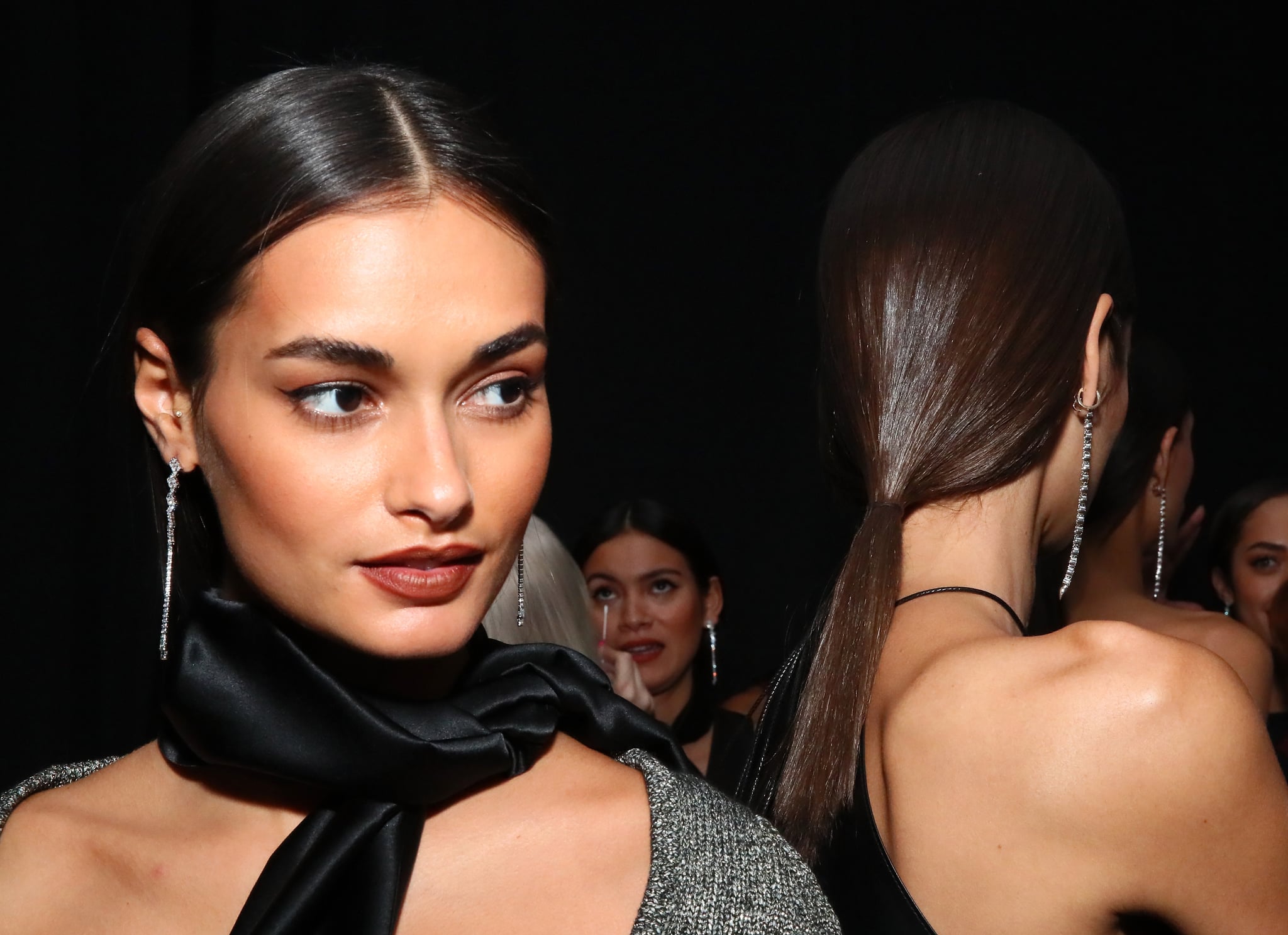 Image Source: Getty / Astrid Stawiarz
The "diffused" lip is a big trend in makeup this season.
The look involves slightly blurred edges for a softer, more natural finish.
Learn how to re-create a diffused lip look from a pro makeup artist.
Lip liner has been the focus of a lot of new and reemerging beauty trends, from Makeup by Mario's "lip flip" to the '90s supermodel lip to "permanent" lip liner and more. As we head into winter, though, the latest makeup trend you can expect to see is the diffused lip, which is a little more blurred and blended than the heavily lined look we've been seeing over the last few months.
Before we get more into the nitty-gritty of the diffused-lip makeup trend, we just want to make one thing clear: lined lips are still very much so in. Just think of this as another makeup look to add to your wardrobe.
https://www.instagram.com/p/CZHdu4hAFQW/
"Euphoria" makeup department head Donni Davy classifies a diffused lip by its faded, lightly blended edges, offering a softer feel to your overall makeup look. You may or may not be surprised to learn that it comes from the same place as many of your favorite skin-care trends. "This is yet another K-beauty staple," New York City-based makeup artist Ehlie Luna tells POPSUGAR. This makeup style isn't new, but the recent focus has certainly been on crisper looks. "More and more with makeup, many of us want that augmented effect but as soft and as natural as possible," Luna says.
This look also coincides with the new wave of "Tumblr makeup" that we're seeing thanks to TikTok, which pulls emphasis away from precise application.
Ahead, Luna is sharing tips for re-creating a diffused lip, so you can start experimenting ahead of the new season.
How to Do a Diffused Lip
Before we get into the step-by-step instructions, Luna has a word of advice: "Keep in mind the highest concentration of color is at the center of the lip." What's nice about this trend is it uses products that are most likely already in your makeup kit. There are a few ways you can go about this.
The first three methods involve a brush and a single lipstick of your choice. "Experiment with a short, synthetic fluffy brush or a short, synthetic dense brush to apply the lip color to the center of the lips," Luna says. Then, to further blur the color, blot it very lightly. "Alternatively, sometimes I apply the lip color directly from a doe-foot applicator or lipstick bullet in a blotting motion over the center of the lips, then use a lip brush or finger to diffuse further, keeping the edges color-free," Luna says.
If you have naturally dark lips, Luna recommends utilizing concealer to help you achieve a seamless blend. "Try going over the entire lip with a flesh-tone concealer," she says. Next, to add some definition back to your lips, lightly line them with a medium- to dark-brown lip liner. A few options Luna loves are the Make Up For Ever Artist Color Pencil: Eye, Lip & Brow Pencil in Limitless Brown ($22), Charlotte Tilbury Lip Cheat Liner in Pillow Talk 3. Intense ($30), MAC Lip Pencil in Chestnut ($21), and Kevyn Aucoin Unforgettable Lip Definer Lipliner in Pure ($22). Then simply buff the liner with either a brush or your finger, and use one of the above makeup techniques to apply your color. One final way to spice up your diffused lip is by layering on a gloss. "Lip gloss always looks great on top," Luna says.
Ahead, see a diffused lip tutorial from Luna and makeup artist Nam Vo.
Source: Read Full Article