The Makeup Museum Is Spotlighting LGBTQ+ Pioneers in the Beauty Industry During Pride

The Makeup Museum is launching a new digital campaign for Pride Month called Makeup With Pride starting on June 4. There's no denying the influence that the LGBTQ+ community has had on the beauty world, but mainstream beauty history has largely focused on white, cisgender women — and that's where the Makeup Museum's latest campaign comes in.
"With Makeup With Pride, our campaign focuses on LGBTQ+ beauty pioneers, and it's really an effort to highlight the diverse and important contributions of individuals across the entire gender and sexuality spectrum," Doreen Bloch, executive director at the Makeup Museum, told POPSUGAR. "Makeup history, typically when you look at a lot of the books that have been written about it, it's incredibly Eurocentric, focused on just the female gender identity."
Makeup With Pride will begin in the 1950s and work its way up to feature more current LGBTQ+ influencers in the beauty space. "If you were an LGBTQ+ person, Stonewall Riots only happened [in] 1969," said Bloch. "So you have the entire decade of the '50s where there was not a lot of opportunity for LGBTQ+ people to be out. That's the type of thing that we will be exploring." In doing so, Bloch hopes that people will learn how these early mavericks influenced trends that we still see in beauty today.
The first LGBTQ+ trailblazer to kick off Makeup With Pride on the Makeup Museum's Instagram is American makeup artist Kevyn Aucoin (pictured above). "He's arguably the first modern-day celebrity makeup artist and worked with so many incredible people," said Bloch. Just a few of Aucoin's most notable clients from the '90s were Naomi Campbell, Cher, Madonna, and Cindy Crawford. As a gay man, he supported many different gay rights organizations and was an early LGBTQ+ activist.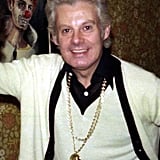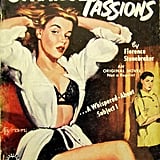 Source: Read Full Article