Your workout is only as good as the shoes on your feet. That's especially true when it comes to cross-training, which calls for all kinds of movement: front to back, side to side, up and down, you name it. If you're going to go HAM in a HIIT or bootcamp workout, you need a shoe that can handle everything from box jumps and cardio machines to weight lifting. Not only will the right shoes enhance your performance, but a secure and comfortable fit can help you prevent injury, too.
But what should you look for in a pair of cross-training shoes? "I think it's important to find a sneaker that provides a moderate amount of cushion and support without feeling bulky or like you're wearing clown shoes," says Lindsey Clayton, a trainer at Barry's Bootcamp and co-founder of Brave Body Project. "My biggest pet peeve is when my foot slips inside my shoe, so a build-up on the side of the foot to keep it secure is important to me too (especially if you're doing lateral movements)."
Cross-training is a valuable part of any fitness routine. It challenges your muscles to go beyond their limits by adding some variety to your exercise plan. Unfortunately, your go-to workout sneakers may not be the best fit to take you from running to weight-lifting.
That said, choosing any kind of workout shoe is a seriously personal decision. To make that choice a little easier, read up on the latest and greatest cross-training shoes from solid fitness brands.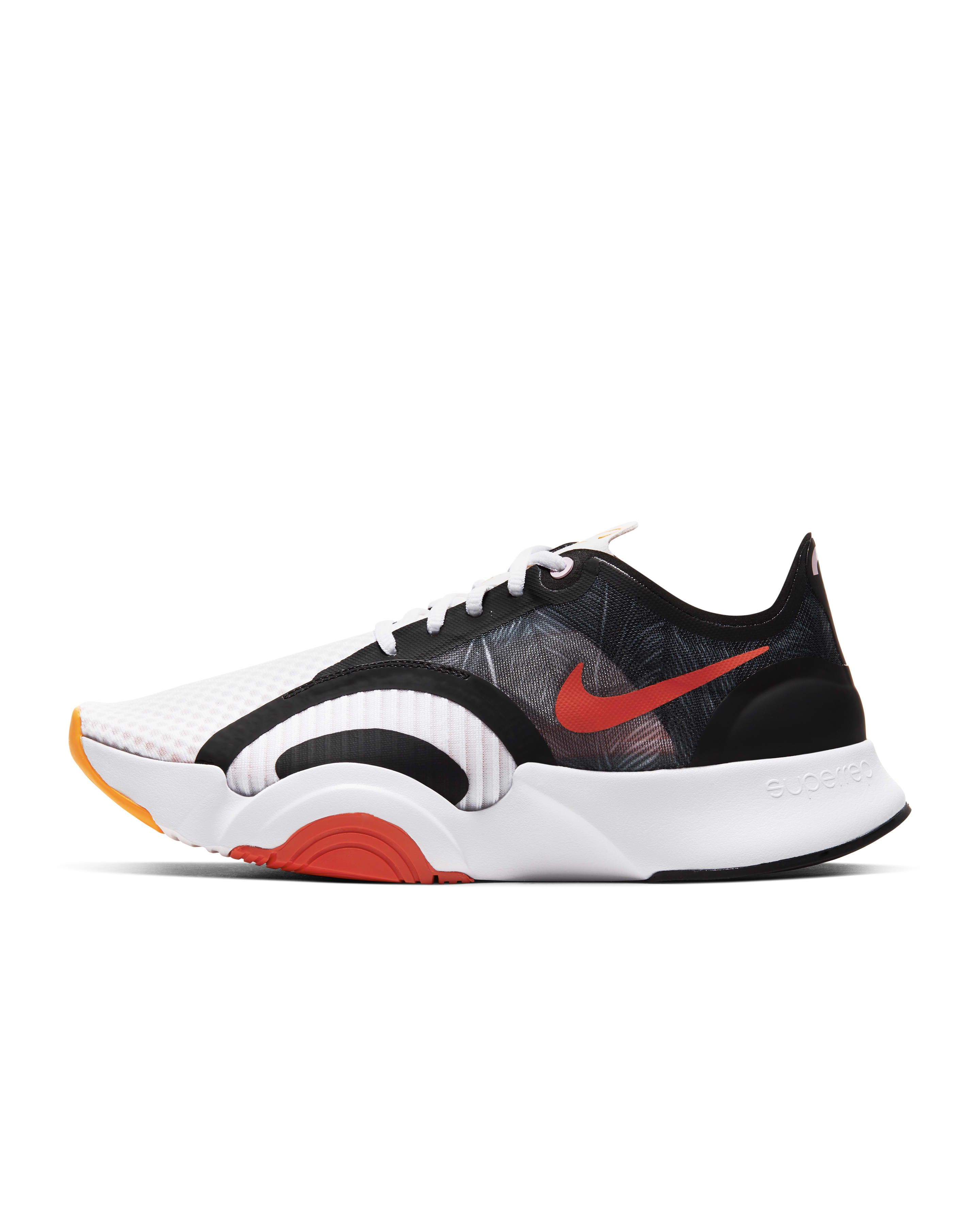 These shoes are comfortable. The bottoms have a flexible foam cushioning, which makes them best for doing HIIT workouts in your room or streaming fitness classes from your apartment roof. Basically, you won't feel like your feet are slamming onto hard surfaces. (Plus, they're veeery cute.)
Reviewer rave: "I am wearing these shoes while I teach Jazzercise classes and they are phenomenal. If you need something to support you while you jump, pivot, plank or push-up, I can't recomend these enough. They are lightweight, yet supportive through the heel and ball of the foot especially during directional changes, and they look super cool." —K.A.,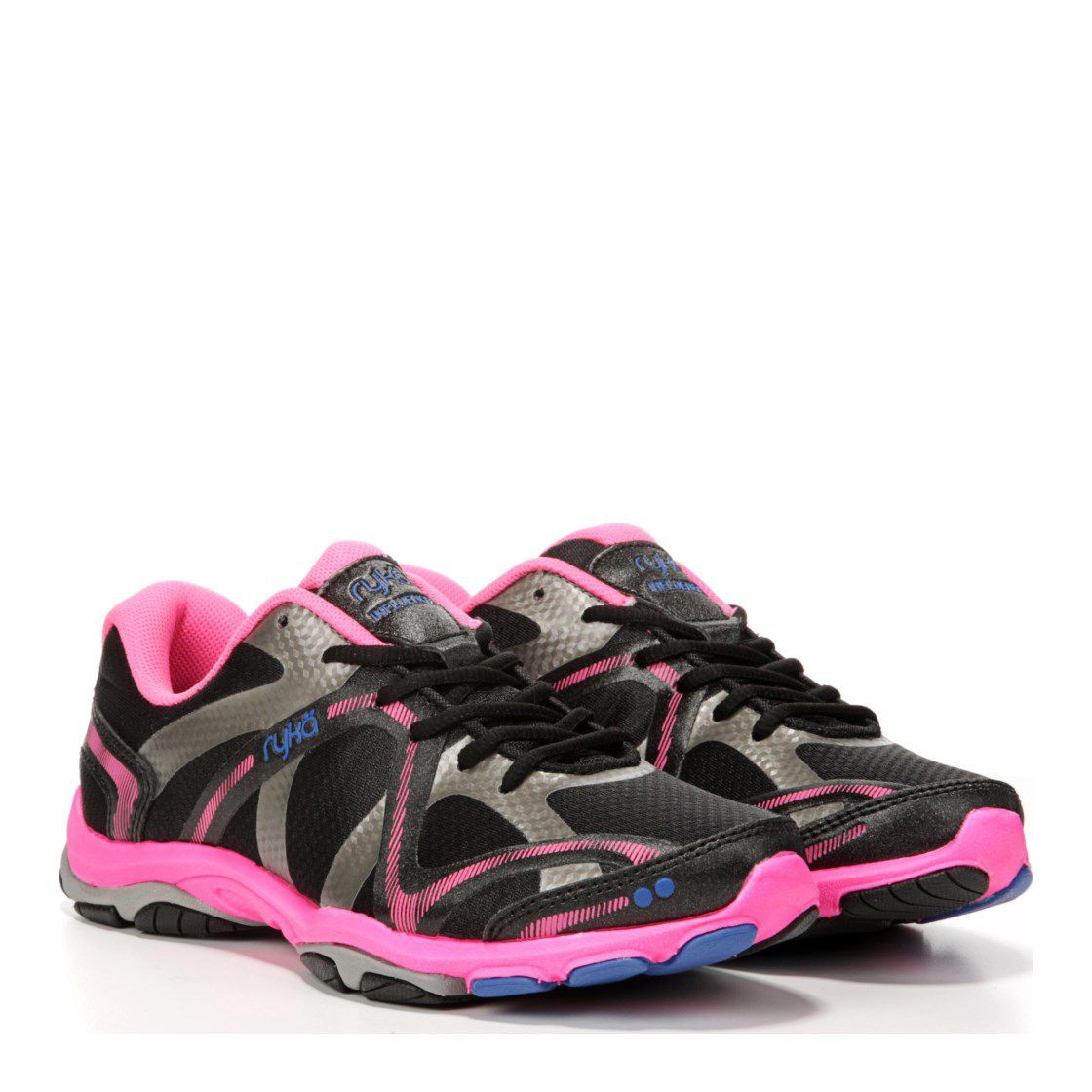 High-impact studio workouts don't stand a chance against this shoe. You've got Flex-Foil layers that support lateral movement, midsole cushioning that targets pressure points for extra comfort, and an ergonomic design specifically made for women's feet. What more could you want in a cross-trainer?
Rave review: "The MINUTE I put them on and walked around, I felt like my feet were sighing with relief and saying "finally"…They are lightweight, yet support your feet so well and have padding in all the right places." —Amanda F., amazon.com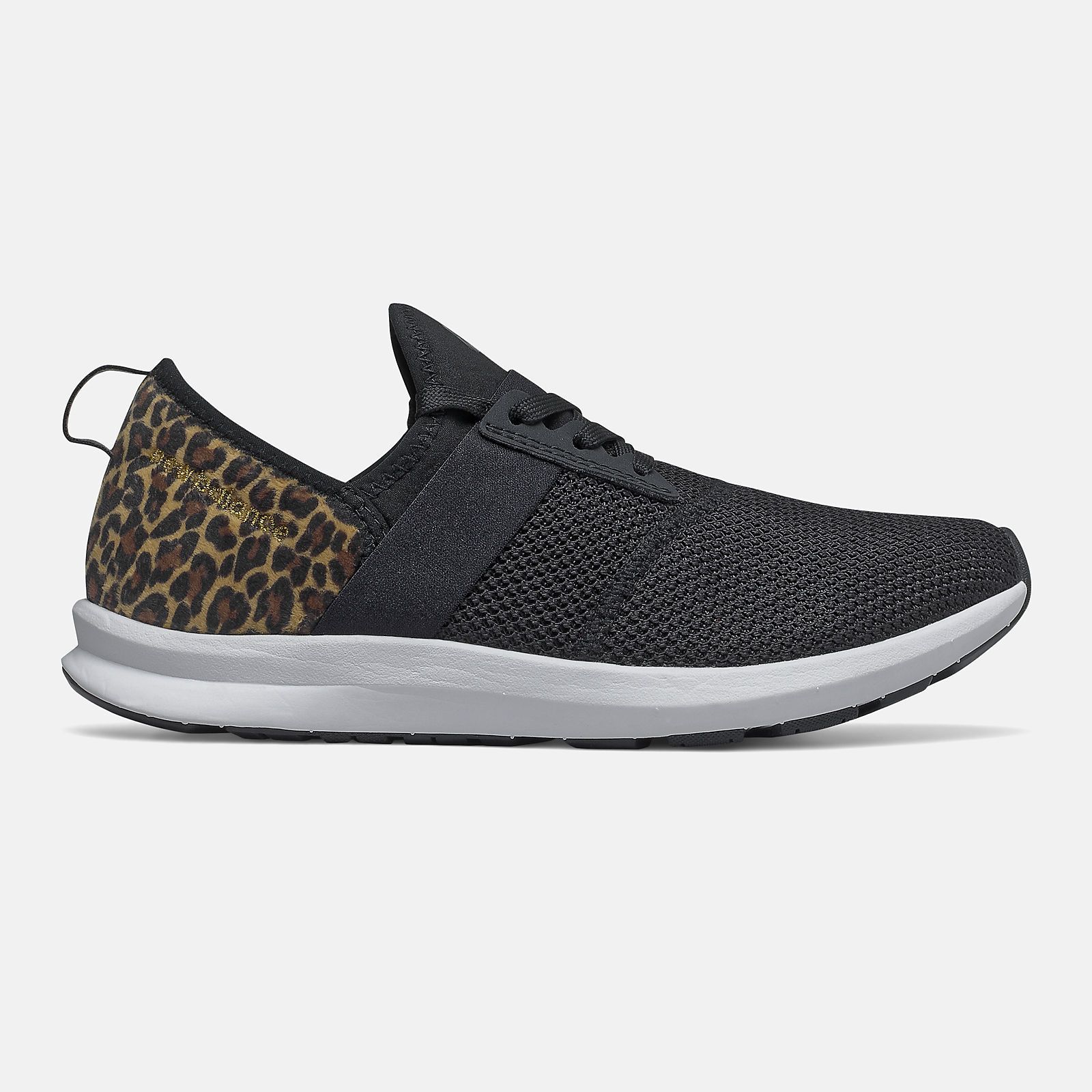 ICYMI, this New Balance cross trainer is both easy for slipping on and off your feet *and* is great for those who need arch support. Basically, you can wear these sleek, comfy shoes for all your training needs without you feet feeling ache-y AF.
Rave review: "I love these shoes. They are great to slip on and go. They match any outfit. And super comfy." —Nikki, newbalance.com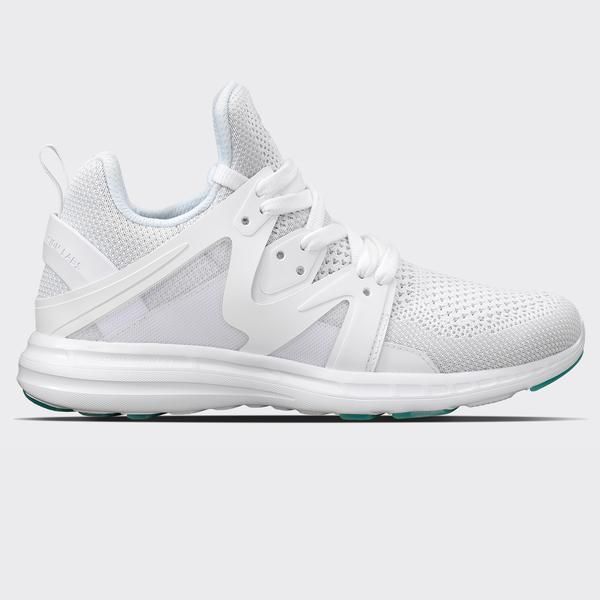 If you're looking for a cross trainer that can help you crush your workout and score some serious Instagram likes, look no further than these trendy sneaks from Athletic Propulsion Labs (APL). Not only are they super light and breathable thanks to the Techloom upper, but the Ascend shoes, in particular, also have a mid-cut silhouette that offers plenty of support and ankle stability. Go ahead, do it for the 'gram.
Rave review: "These are the best studio cross trainers I've found. The perfect amount of grip and support, but still very light." —Katie M., athleticpropulsionlabs.com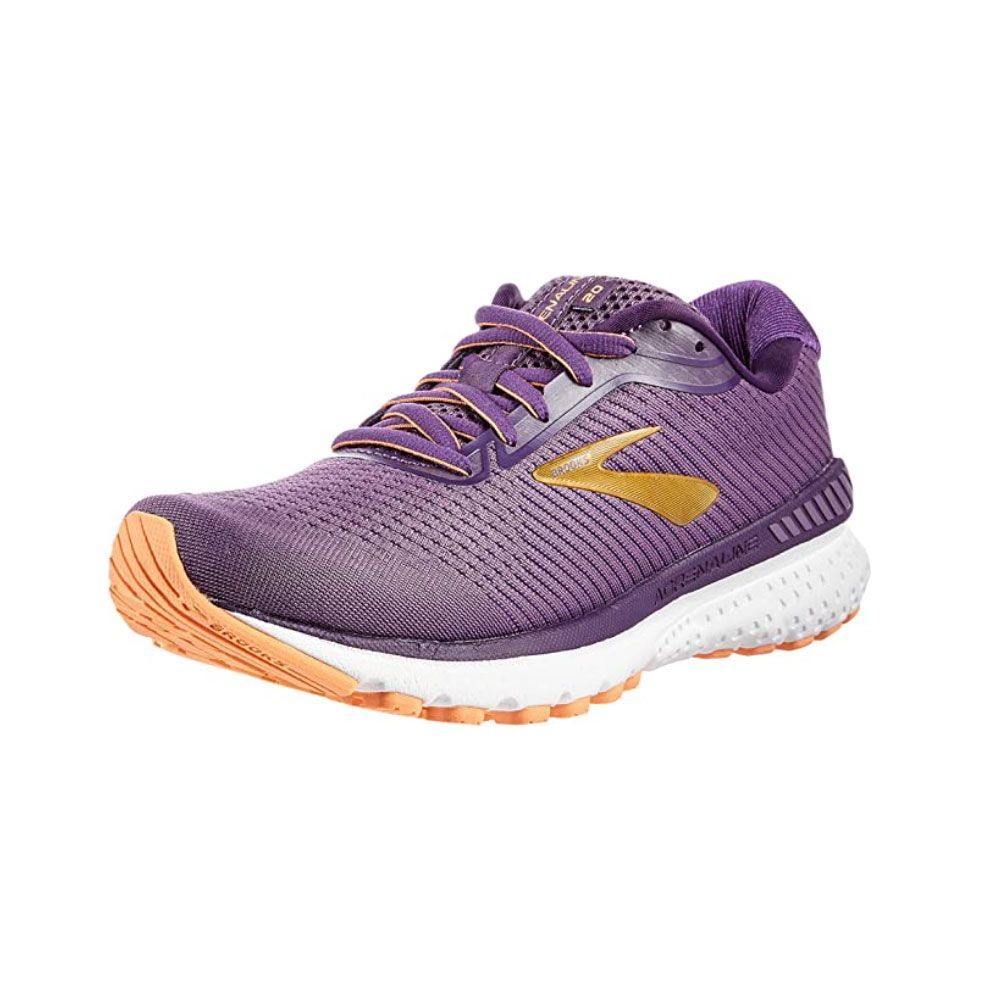 Though you can use these shoes to strength train too, the DNA LOFT Crash Pad cushions on these make them ideal for running. The lightweight shoes are perfect for tackling pavement or your treadmill.
Rave review: "These are my favorite shoes I've had. They support my ankles, have enough padding so that my knees aren't wrecked, and are lightweight. There wasn't any break in time, they were perfect out of the box." —Sarah, amazon.com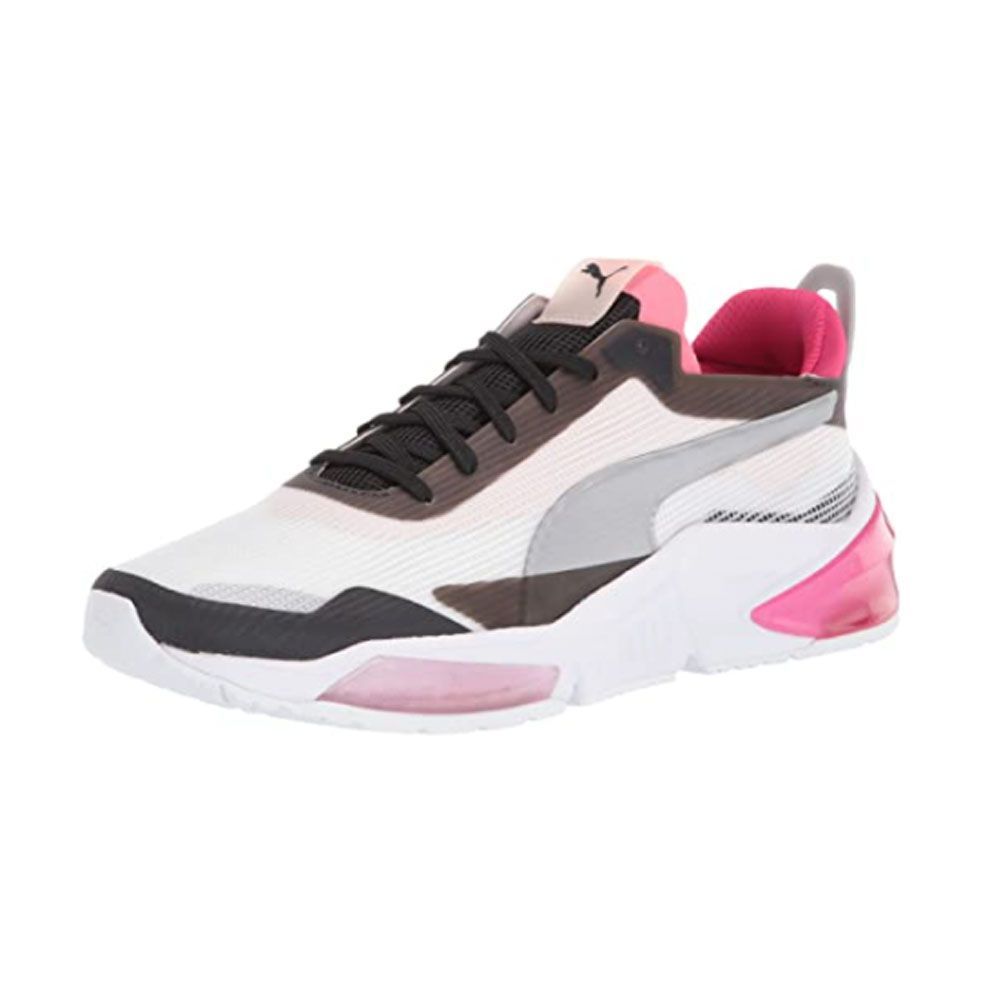 These sneakers are made with cushioning and shock-absorption technology that truly makes each step comfortable no matter what terrain your conquering. And with a design inspired by luxury sports cars, they're as fashionable as they are functional.
Rave review: "Great shoe for lifting and light cardio. I feel very stable when squatting or doing any leg work. I usually do cardio on the treadmill before lifting, and light running is easy in this shoe." —T. Williams, amazon.com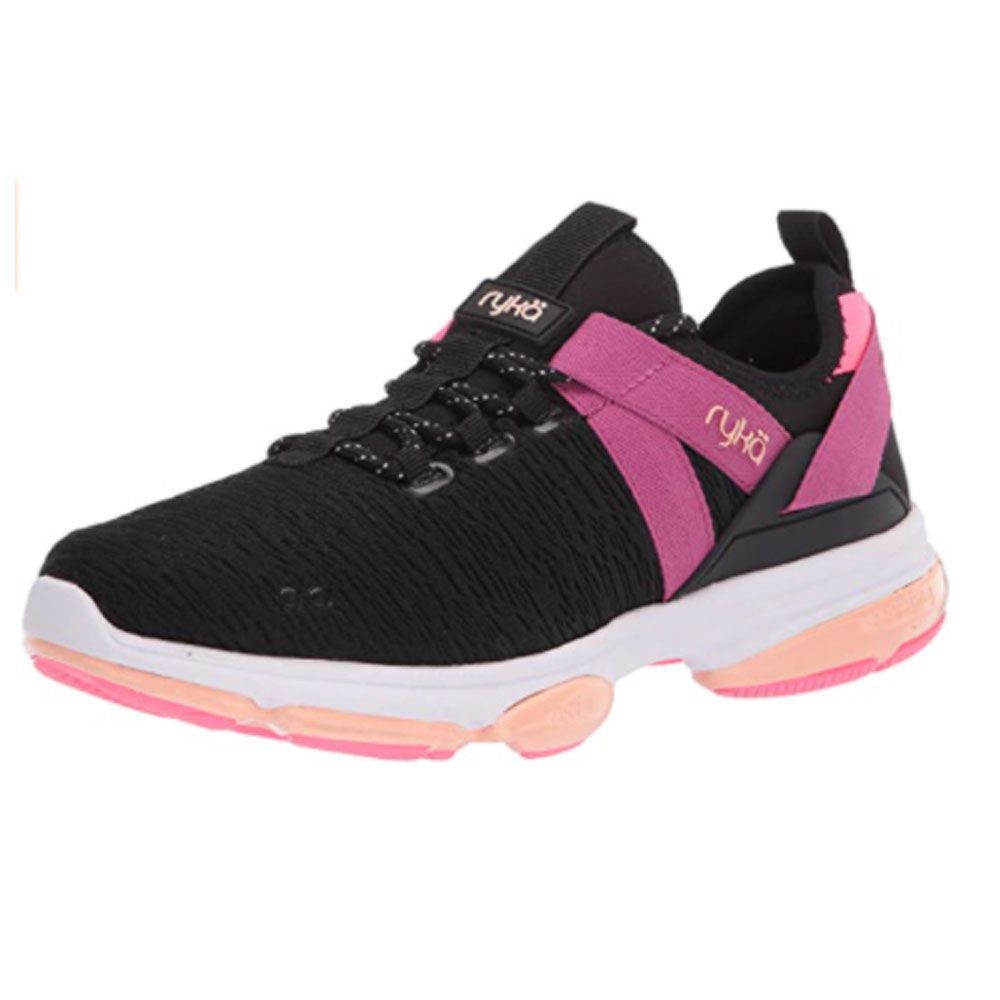 No need to lace these up. Instead, they come with a pair of straps that can be tightened according to your preference. And if sweaty feet is a concern, you'll love the breathable mesh fabric that these sneakers are made with.
Rave review: "I exercise at least five times a week and needed a good pair of cross trainers. Per my instructor, Ryka was recommended. They are extremely comfy." —Christy Picard, amazon.com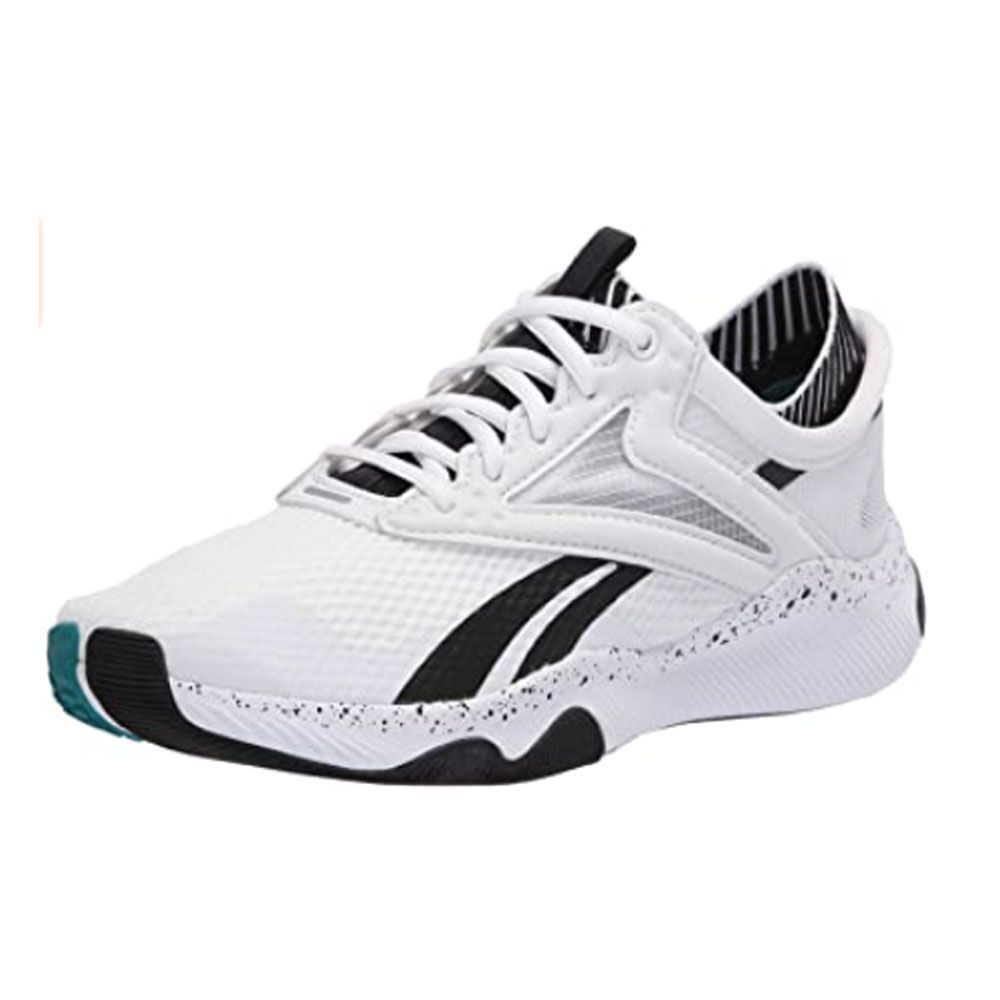 Made for explosive movement, these sneakers were designed with stability, grip, and durability in mind. They offer targeted support and a secure fit that will get you through all your jumps.
Rave review: "These shoes are the perfect shoe for HIIT workouts. The shoes grip the floor and have a very comfortable base when doing squats." —Debra Killen, amazon.com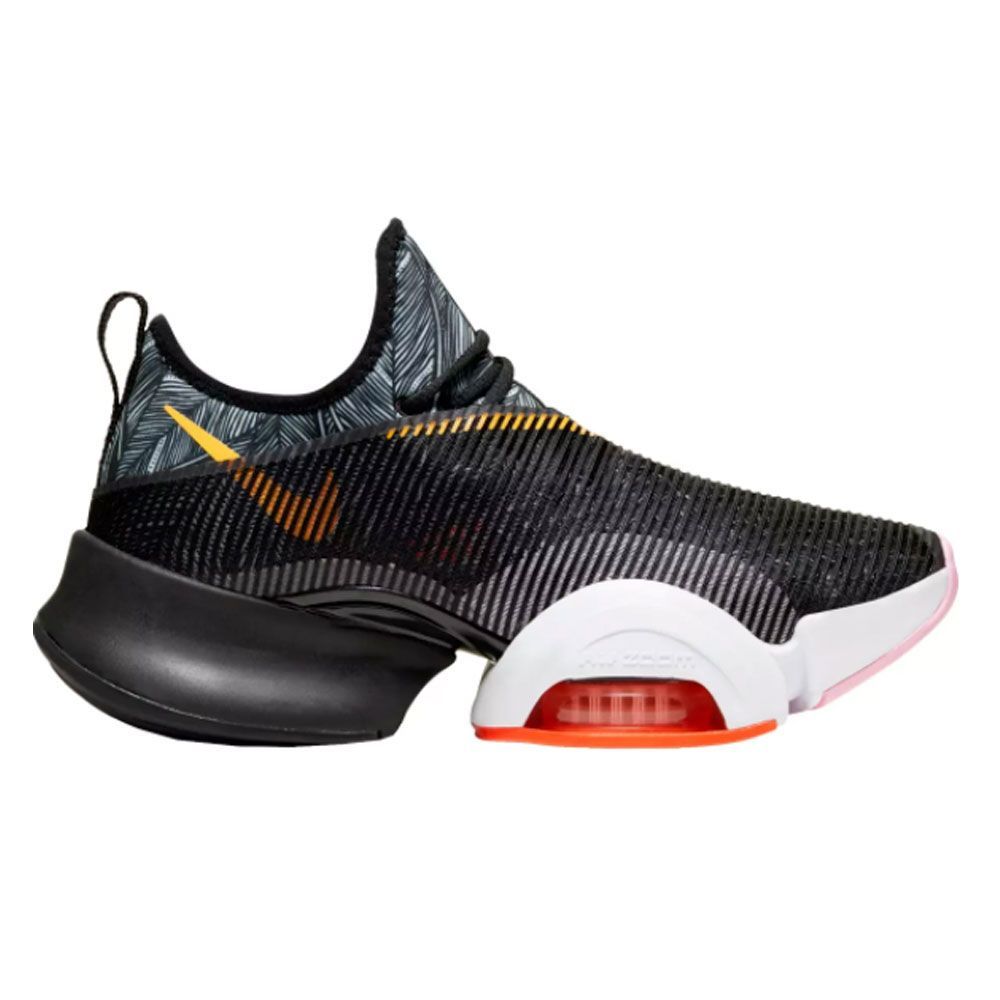 These next-level sneakers from Nike were constructed to absorb impact from high-intensity movement and provide cushion for lifts. They're made with a special plate that runs the length of your foot to support multidirectional movement by distributing pressure that activates responsive cushioning.
Rave review: "Great traction for floor workouts, the design makes it perfect for burpies, and the wide heel base is great for squats. The design hits on everything I do in my workouts and makes for a more comfortable workout overall." —AlexisRoseM43, dickssportinggoods.com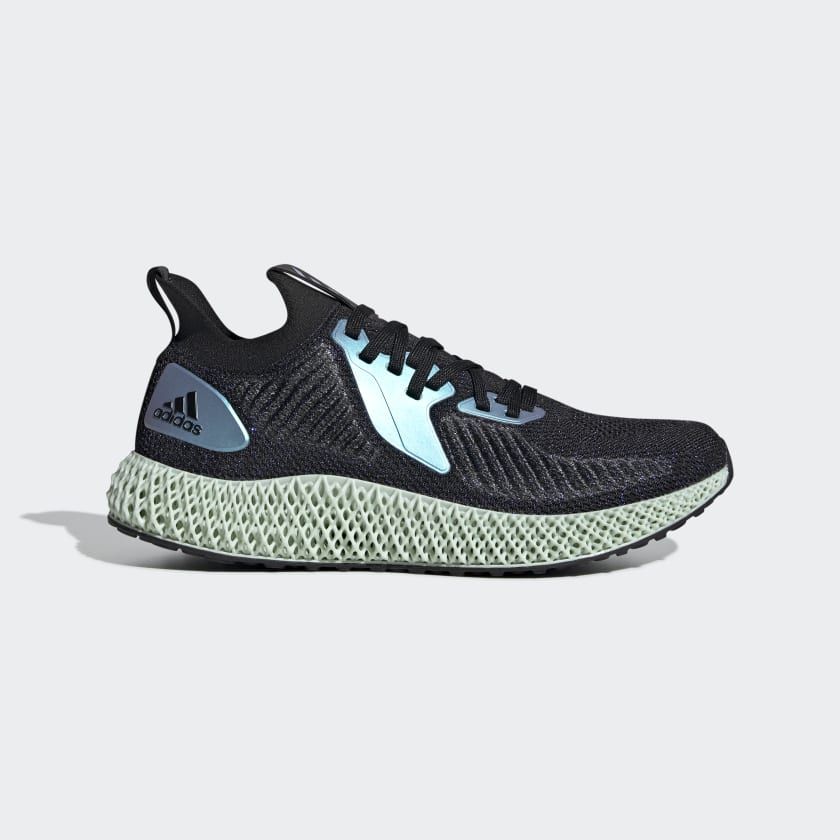 The perfect mix of cute and comfy, these sneakers for adidas by Stella McCartney provide an ultra-secure fit to keep you moving, whether you're making it through Zumba or circuit training.
Rave review: "These were such a great purchase! I started walking 7 miles/day x4 days a week and these have saved my feet! The quality is great and the comfort is wonderful. And on top of it, they're stylish!" —CatW88, adidas.com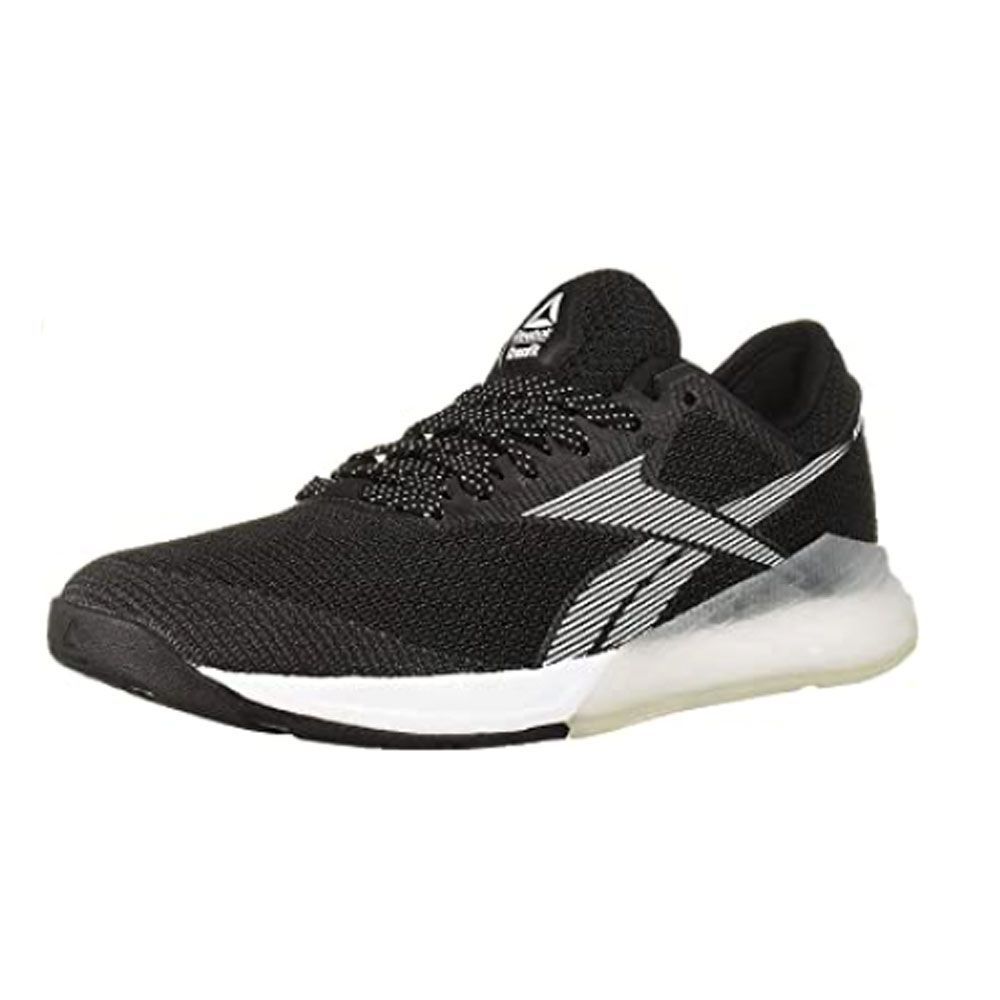 Created for the CrossFit community, these sneakers are designed to handle powerful movements thanks to their support cage and responsive cushioning. They're also constructed with a wide toe box to ensure you're comfortable while you perform.
Rave review: "Absolutely love this shoe for CrossFit! I was wearing my running shoes for a long time and it was pushing me too forward on my toes. This shoe allows you to stay grounded and push from your heals more." —Tkasperski1, amazon.com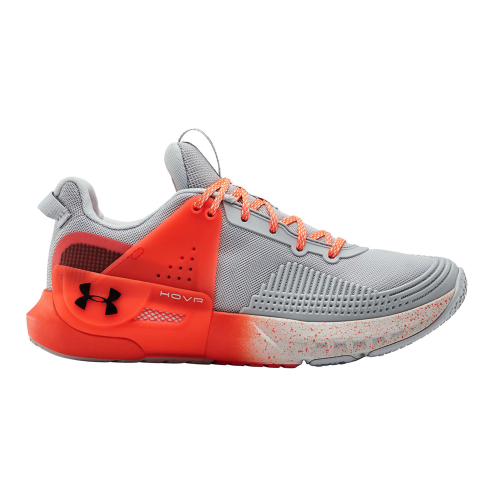 Made with their zero-gravity tech, Under Armour designed these sneakers with a foam that molds to your feet to maintain energy and limit the impact you feel after each step. It's webbed lacing system locks your foot in place, giving you a secure glove-like fit.
Rave review: "There is so much cushion inside the shoe I don't even need to tighten the laces, I can even just slip them on and go. I love the shoes so much I may even get a second pair just because!" —Shelbeee, dicksportinggoods.com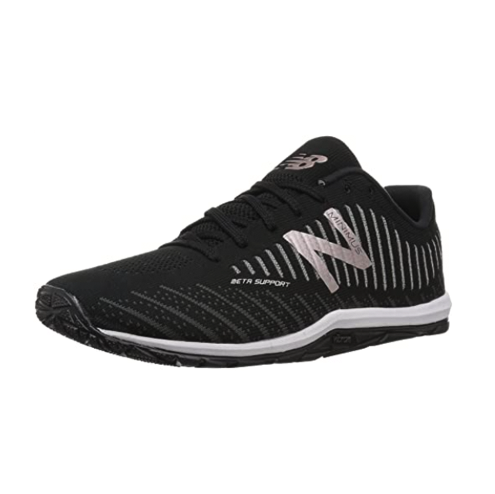 These cross-trainers from New Balance keep breathability in mind. They're made with a mesh fabric for increased ventilation and a foam that provides a more natural fit. The one-piece Vibram® outsole helps you maintain a natural stance, making them ideal for strength training.
Rave review: "I'm a personal trainer. I do pretty intense metabolic circuits and lift pretty heavy outside of coaching. These shoes are perfect. They provide just the right amount of support for lifts and have killer traction for my sprints." —Johanna, amazon.com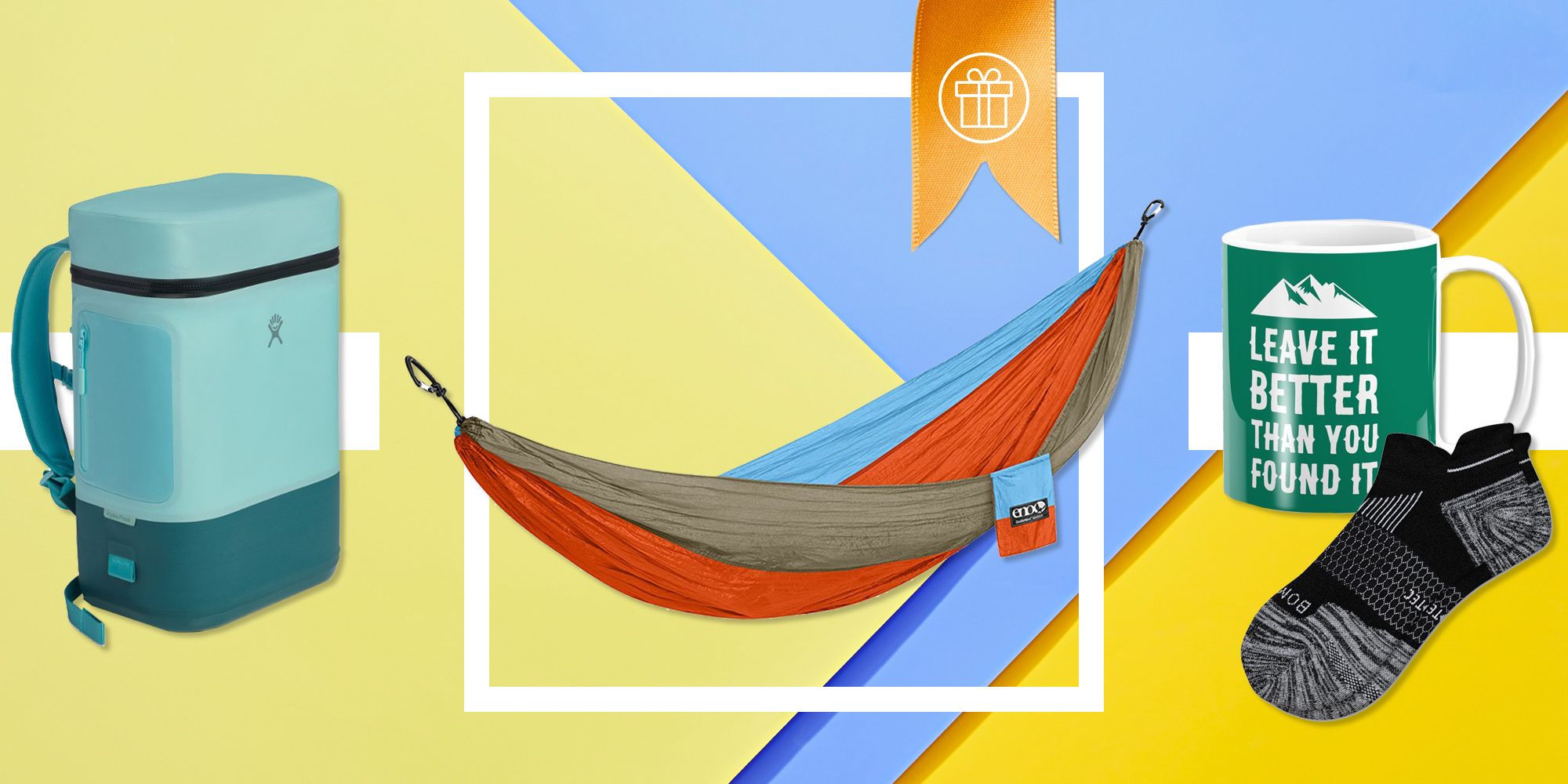 Source: Read Full Article