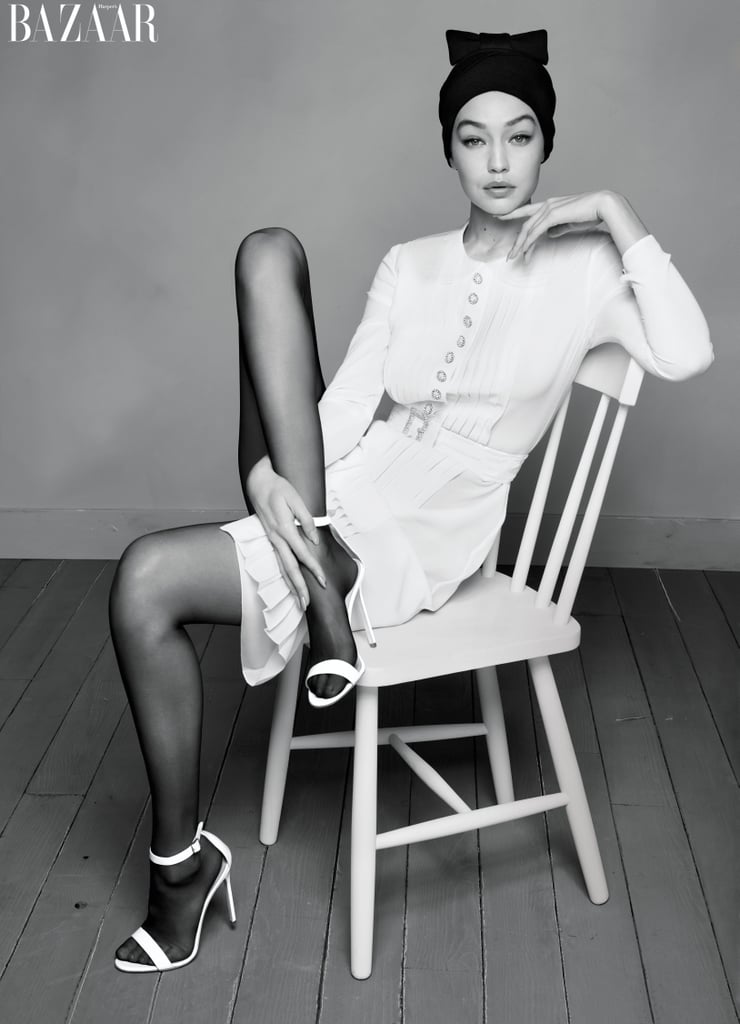 Gigi Hadid Wears THAT Chanel Bridal Look on Her New Harper's Bazaar Cover

Gigi Hadid slipped into couture look after couture look for her April 2020 Harper's Bazaar photo shoot. The cover star was interviewed by her famous friends, including Taylor Swift, Blake Lively, Kendall Jenner, Serena Williams, Virgil Abloh, and Kacey Musgraves, about everything under the sun — from her eating habits to the routines she practices that help her feel sane in this crazy world.
Though Gigi's quotes were upbeat and positive, her outfits, styled by fashion editor George Cortina, were quietly glamorous, and they strike a more serious tone. Gigi capped off gowns from Spring/Summer 2020 couture collections with a bow-adorned headpiece, even reveling in a moment behind an extravagant Giambattista Valli mask that was originally debuted with an '80s prom-style balloon pouf dress.
Gigi also breathed life into one of the many unconventional Chanel bridal looks we saw at last season's show, wearing the one prim and proper, pleated knee-length number that was finished with a Chanel veil. Of course, Gigi brought the ensemble her own casual ease with sheer tights and Manolo Blahnik sandals.
When you keep reading, you'll find Gigi's breathtaking portraits and discover the original pieces on the couture runways, should you care to track these designs back to their initial debut.
Source: Read Full Article