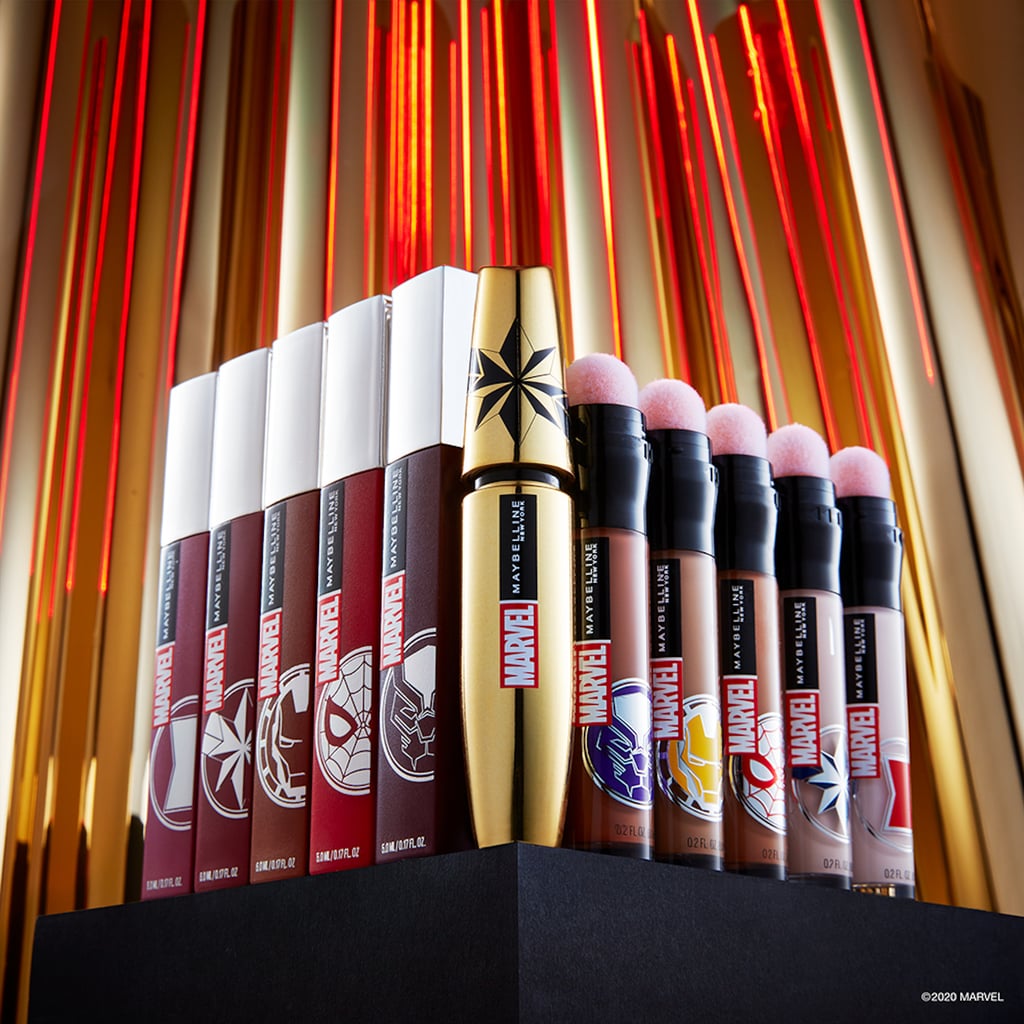 Beauty-Lovers, Assemble: A Marvel Makeup Collection Is Coming, Courtesy of Maybelline

If your passion for makeup and love for the Avengers go hand in hand, then you're going to love the newest range of products from Maybelline. The beauty brand collaborated with Marvel to release a collection of products inspired by some of your favorite superheroes in the Marvel Cinematic Universe: Captain Marvel, Iron Man, Spider-Man, Black Widow, and Black Panther.
The Maybelline New York x Marvel collection pairs the iconic characters with a few of the brand's top-selling hero products like the viral SuperStay Matte Ink Liquid Lipstick, the Instant Age Rewind Concealer, and the Colossal Mascara. The matte liquid lipstick will be released in five new limited-edition shades that provide up to 16-hour wear, each of which will bear a superhero's logo: there's a bright red for Spider-Man, a plum shade for Black Panther, a deep burgundy for Iron Man, a wine red for Captain Marvel, and a dark pink for Black Widow. The concealer will also feature each character's symbol and will be available in 12 shades, while the collagen-infused mascara can be purchased in both washable and waterproof black.
Every item in the Maybelline x Marvel collection is just under $10, and they're all available now only at certain Walmart stores. Take a peek at the full collection ahead.
Source: Read Full Article