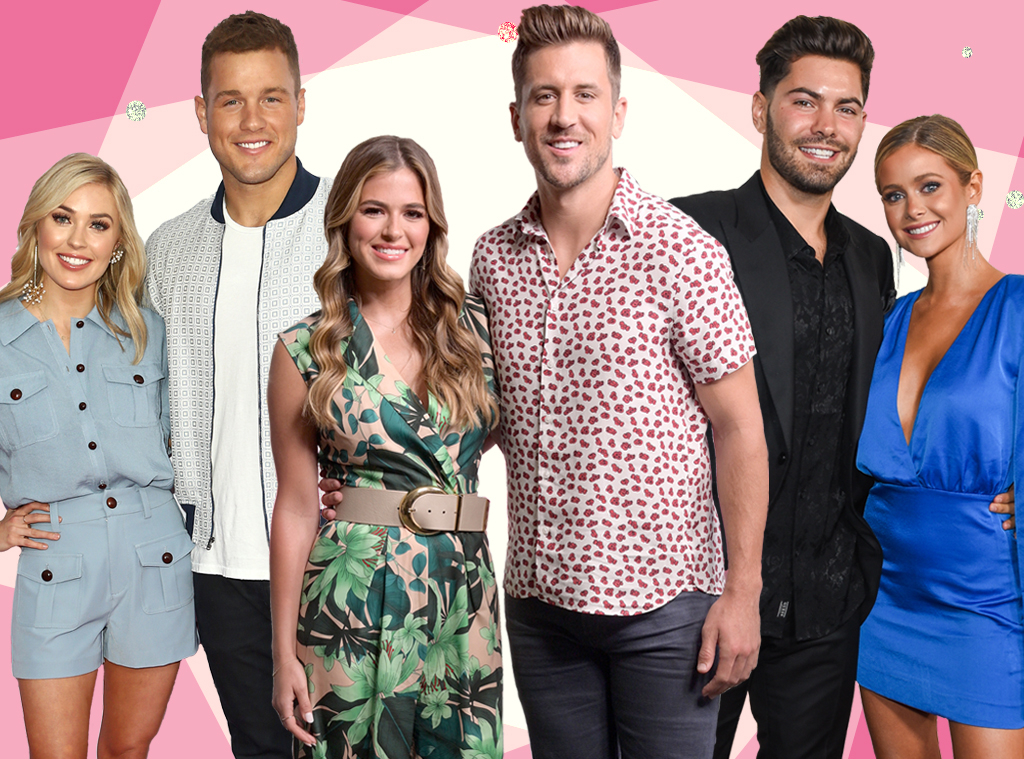 Getty Images/E! Illustration
We love these products, and we hope you do too. E! has affiliate relationships, so we may get a small share of the revenue from your purchases. Items are sold by the retailer, not E!.
If you've found yourself looking at a Bachelor Nation member's fashion on Instagram we have some news: You are not alone.
From red carpet attire to street wear, some of your favorite stars from the franchise can't help but dress to impress on and off camera. As for who they have to thank? Look no further than stylist Lisa Marie Cameron.
"Every Bachelorette or Bachelor star I am working with has their own distinct characteristics which keeps my job exciting and different. I'm able to be creative with each member I style and I love collaborating and bringing their personalities to life through my style choices," she shared with E! News exclusively. "These members of Bachelor Nation influence a lot of people and their following wants to know exactly what they're wearing, where it was purchased, how they can obtain the looks for themselves and I love getting to be apart of this creative process."
At first, Colton Underwood had the stylist all to himself. But through word of mouth, other reality stars like Cassie Randolph, JoJo Fletcher, Jordan Rodgers, Hannah Godwin, Dylan Barbour and more wanted to work with Lisa after the show.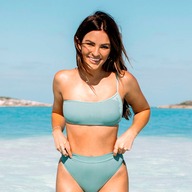 Read
See the Bikinis Bachelor Nation Can't Stop Wearing This Summer
For those hoping for some style tips or inspiration, Lisa was able to share just some of the many pieces and brands she loves using on her clients.
And while life is constantly changing around us, there's still plenty of ways to expand your love and appreciation for fashion.
"It's essential when we think of style and fashion in these unusual times that we realize we don't have to spend a lot to look and feel great," Lisa argued. "This is the perfect time to reorganize and use what is already in our closets. If we choose to add a few new items, purchase ones that are comfy for now, yet trendy and versatile for later. I recommend products from brands that my clients and I love, wear regularly and can continue to rock and style numerous ways now and when we're out of quarantine."
She continued, "Remember, each and every person's style is unique. Bottom line is if you feel great, you'll look great."
"Having all white sneakers in your closet is a must. They go with literally anything you own. Whatever your personal style or budget, pair them with a cute dress, your favorite denim or track suit. I recommend Nike's Air Force 1 sneakers, which you can get at multiple retailers like Nordstrom and they come in men and women sizes."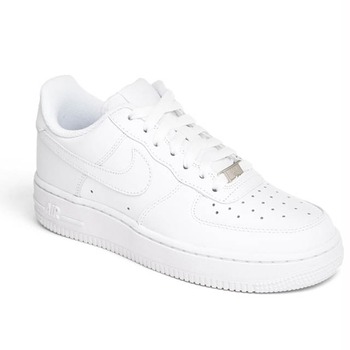 "I love hats and so do most of my clients. I always recommend having a wide brim fedora in your closet. It can add a detailed statement to any outfit, even if it's just jeans and a white tee. Finding a hat that fits is important and I love the brand Lack of Color. They have plenty of options and multiple sizes."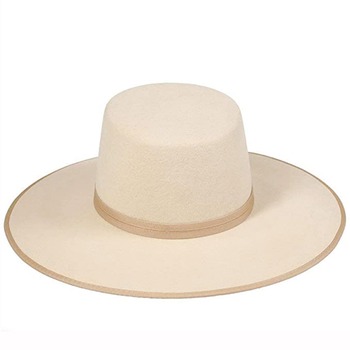 "Having a go-to favorite pair of denim in your closet is a necessity. Mother Denim is an excellent brand for their fit, styles and numerous choices. I love a vintage inspired jean and this brand does it perfectly. A high-rise relaxed fit is my fav so I can rock them running around during the day or to a night out. The Tomcat from Mother Denim is a superb choice for a summer pair of jeans. Its relaxed fit, high waist and cuffed hems makes it great for multiple body types and heights. They should be a staple in everyone's wardrobe. You won't want to wear any other brand."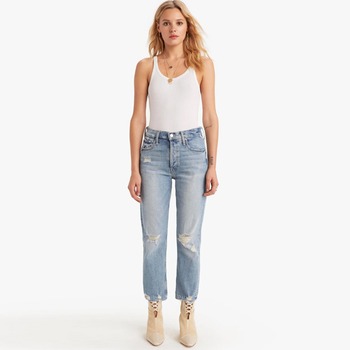 "We're all indoors a lot lately probably staring at our devices much more then usual so I recommend having a pair of blue light glasses. They block blue light from screens and can help reduce eye strain, blurred vision and headaches. Even if you don't need glasses, this is an accessory you can have fun with. Privé Revaux offers countless blue light options that are trendy, comfortable and affordable. I recommend a fun frame like the Reconnect to add a feminine flare. Or if you're male, adding a great style like The Maestro in chestnut brown tort to your look."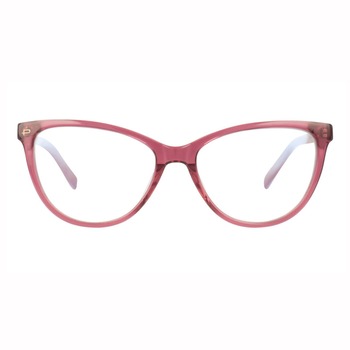 "Every woman needs a blazer in her closet and ASOS is the spot for them. Their variety of blazers are tailored, stylish and versatile so you won't be disappointed. Blazers are a working women's staple and adding one to your wardrobe can amp up any outfit. Whether its at the office, a virtual meeting or on the weekend, ASOS offers the best variety ranging from solid single breasted black to a metallic cropped numbers."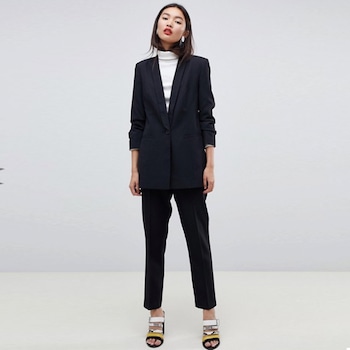 "If you want that perfect summer dress to walk around in, hang out in, hit up a BBQ, chill or head to the store with, Revolve is your No. 1 go-to. Every women should own a cute go to summer dress and Revolve can do that for you with their endless amount of choices. Something light, airy and floral are great options for a dress that can move you from spring into summer. Try opting for something fun and flirty with one shoulder or off the shoulder like this Charo Ruiz Viana Dress from Revolve."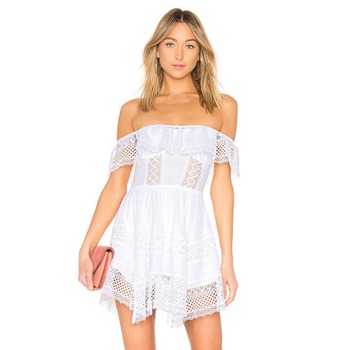 "The white tee is a staple for any wardrobe serving a purpose of style and function. The white tee is classic with a ton of variety in necklines, style, fit and fabric. I prefer a crew-neck style that tends to be the most flattering on multiple body types. Rag and Bone's Slub Tee hits all the right boxes. If you're male, I suggest going with the brand Cuts Clothing. Their material and fit is impeccable and every client of mine owns at least one of their white tees. We're hooked!"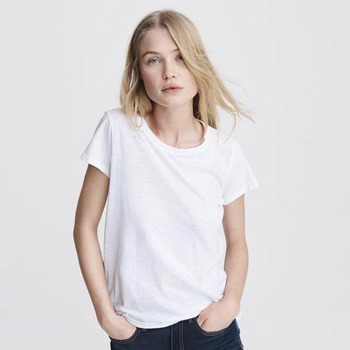 "Just because were sitting at home doesn't mean you can't spice up your outfits with accessories. Layered necklaces are a perfect detail to make any outfit a little more fashionable. If you're wearing an oversized sweater or your favorite dress, layered chain necklaces are a great addition to any look. This has been and ongoing trend for quite some time with several brands offering great selections. Whether you want chunky, dainty, edgy, silver or gold, ASOS is your brand. I recommend purchasing adjustable ones with at least three chains or more for a variety of texture and style so that you can pair with many different outfits."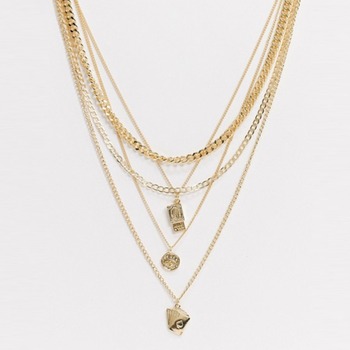 "The button-down blouse is a vital wardrobe must-have because it's the most versatile piece a woman can own. It's a perfect item to wear for special occasions, interviews, a day at the office or a work day from home. H&M is the place to find your perfect button-down. From fresh white button downs to satin trendy blouses, H&M has such a variety of styles like this collared v-neck black button-down that will take you from the office to the weekend."
"Two is always better then one and why not have them match? I love matching sweater sets and recommend having at least one in your closet. Pretty Little Thing should be your place to go. They have so many different affordable options. I suggest a stylish yet comfy set in a light neutral color so you can rock it all year long. Don't forget you can always dress these sets up or down with shoes or accessories. Try pairing with your all-white sneakers and tube socks or your favorite sunglasses and handbag."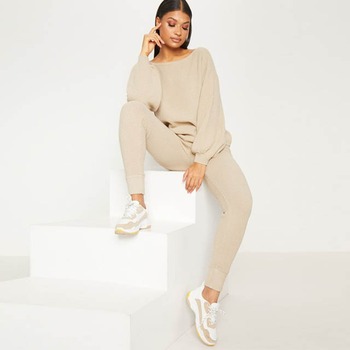 "Having a leather jacket in your wardrobe is one of the smartest investments you can make. You can style a leather jacket multiple ways with a T-shirt and jeans, draped on your shoulders, over any dress, with some workout gear, over business wear and so much more. It will never let you down giving you that extra style edge. I recommend the Topshop Teddy Faux Leather Biker Jacket. It's affordable, tailored and has great extra silver detail giving it that lasting appeal to a more rugged biker jacket.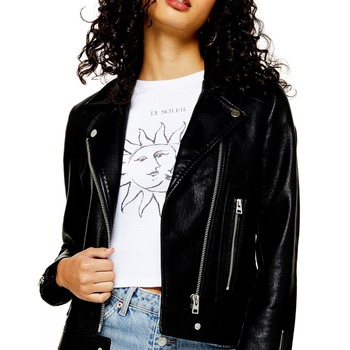 "A lot of my clients do at-home workout videos or live-stream workouts and looking stylish while doing these are important. Alo Yoga is a must-have for their trendy take on workout gear. I'm a huge fan of biker shorts and matching sports bras and they have some of the best sets right now. If you want to be fashionable while working out, Alo Yoga is your brand. Their material patterns are unique and their material is breathable, comfortable yet extremely stylist."
"As most of us are working from home and living in our comfy clothes, having the ultimate cozy hoodie is important. Feat Clothing is my absolute favorite when it comes to material. Their BlanketBlend hoodies are outstanding. They're unisex, cozy and have great stylish patterns to choose from. You won't be disappointed when purchasing any of their BlanketBlend hoodies. I'm currently loving their limited edition tie-dyed colors."
"If you want to dress up any outfit you own, add a belt. The brand B-low The Belt is my favorite brand to add style and sophistication to any look. The belt trend has grown rapidly in the past couple of years and B-low The Belt keeps designing fashion-forward unique options that stand out among any other brand. Ranging from thin mini's to thick high wasted options, you will never be disappointed with their products."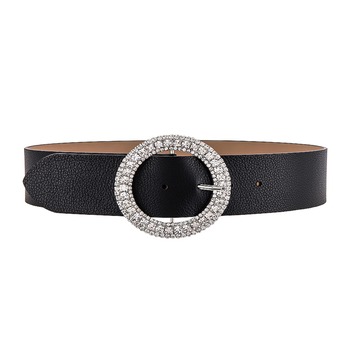 "Give your wardrobe an inspired edge with an oversized graphic or band tee. You can't loose with having one of these in your wardrobe and the brand Boohoo is just right for this. Their choices of style, color, fit and fabric for women or men is the place to go for endless, affordable choices. This Boohoo Metallica washed slogan T-shirt is textured and distressed giving your outfit an edgier vintage vibe."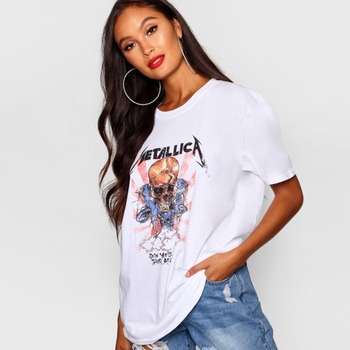 "Biker shorts are in and they are an exciting add to your closet. Most women love leggings and these are a great alternative to own especially getting into the summer months. Revolve offers an excellent array of options, plus helps the shopper out by providing items to pair with, which I love."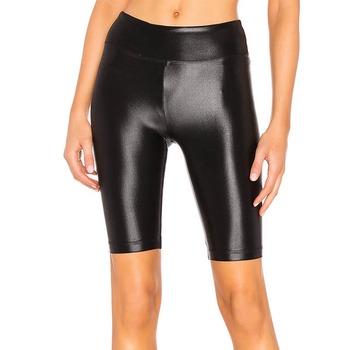 Elevate your wardrobe ladies by adding a suit. With multiple designs, fit and styles around, you don't have to choose something that's traditional anymore. You can have fun with it. SUISTUDIO is the brand you want. Their selection of timeless pieces are impeccable and custom to your size. This may be an item you have to splurge on ladies to get the right fit, but don't worry. You will have this item in your closet for years to come. I'm a sucker for a unique, seasonal colored suit like this SUISSTUDIO Cameron Magenta Suit.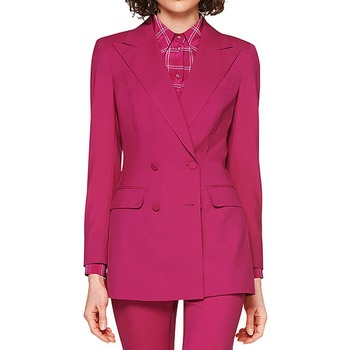 Scrunchies are a wardrobe must-have especially during this time when we aren't doing our hair as often. With so many brands like Slip offering them in endless colors and styles, you can't go wrong with owning one from this brand. They are honestly the most fun and easiest accessory to own. Slip uses 100% silk so its gentle on your hair and helps avoid hair creases."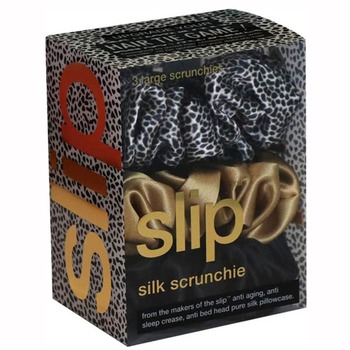 I love products that are multi-purpose and with all the walking we're doing to stay active during this time, you can't go wrong with getting a cross body little black bag. Marc Jacobs does this just right with their Snapshot Cross Body Camera Bag offered in an array of gush-worthy colors. I love a functional and fashionable accessory and this bag is perfection."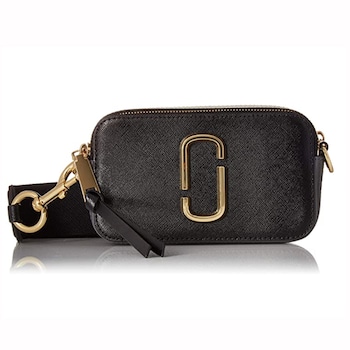 After you shop, sink your teeth into these juicy celebrity tell-alls including one from The Bachelor's Colton Underwood.
Source: Read Full Article