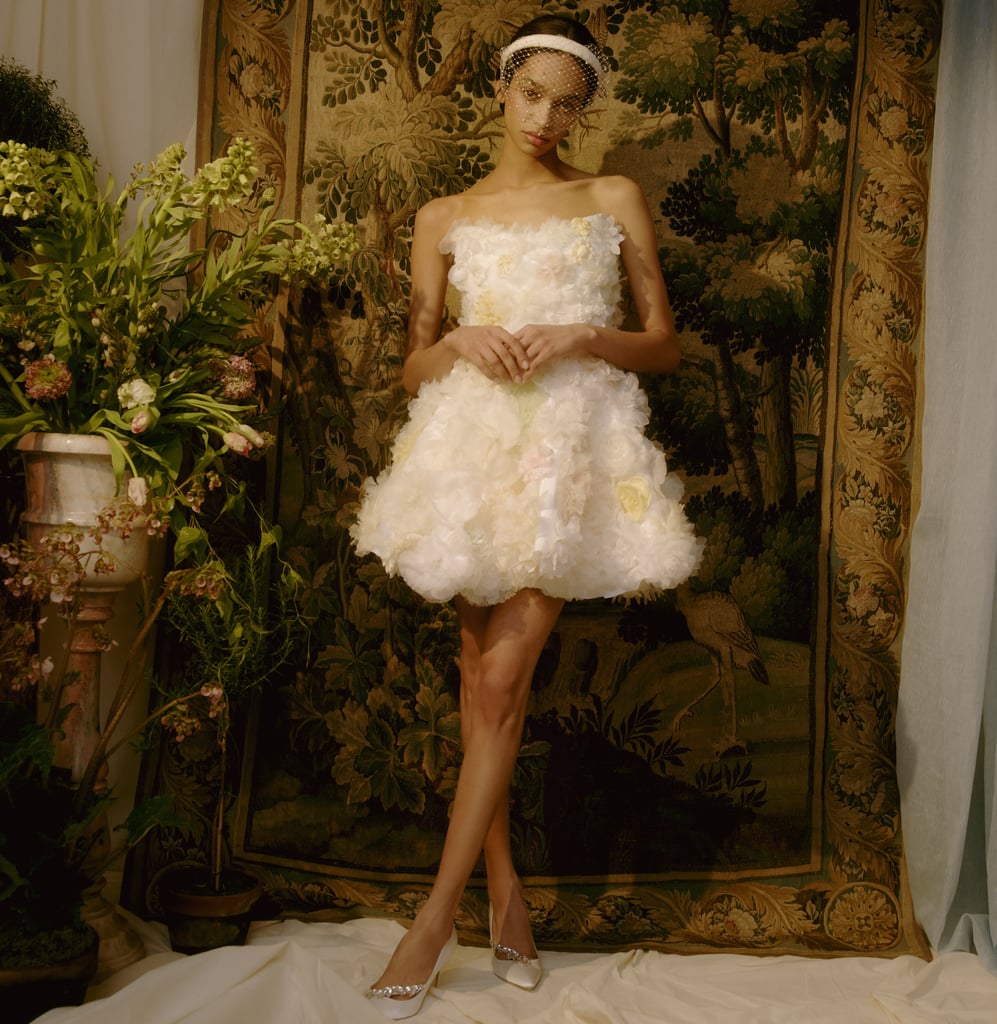 8 Wedding Dress Trends Picking Up Steam For the 2022 Bride

If you're a 2022 bride, there's a good chance you've also been a 2021 bride at some point, but ultimately decided to postpone your wedding due to the pandemic. While that can be frustrating, the extended time you now have to plan your special day also allows you to reconsider your approach to dressing for the moment. Or perhaps you got engaged during quarantine and your wedding is the light at the end of the tunnel; an adventure you can't wait to approach with optimism — in a standout dress exploding with tiers that represents all the style you've been holding in.
Designers have planned accordingly, slowly rolling out well-rounded collections that speak to every type of personality and wedding destination. Perhaps the city hall bride will choose a tea length number from Halfpenny London or Anne Barge. The playful bride may fall in love with the daisy and sunflower appliqués from Markarian or Viktor & Rolf. The woman who knows just what silhouette she likes may be attracted to cap sleeves, something backless, or corsetry. And the new bohemian could choose a relaxed, boudoir inspired look, or something more intricate with a capelet and floral crown. Ahead, explore every prominent fashion trend from the 2022 bridal collections.
Source: Read Full Article